World
The Government approves 170 environmental impact statements of 200 renewable projects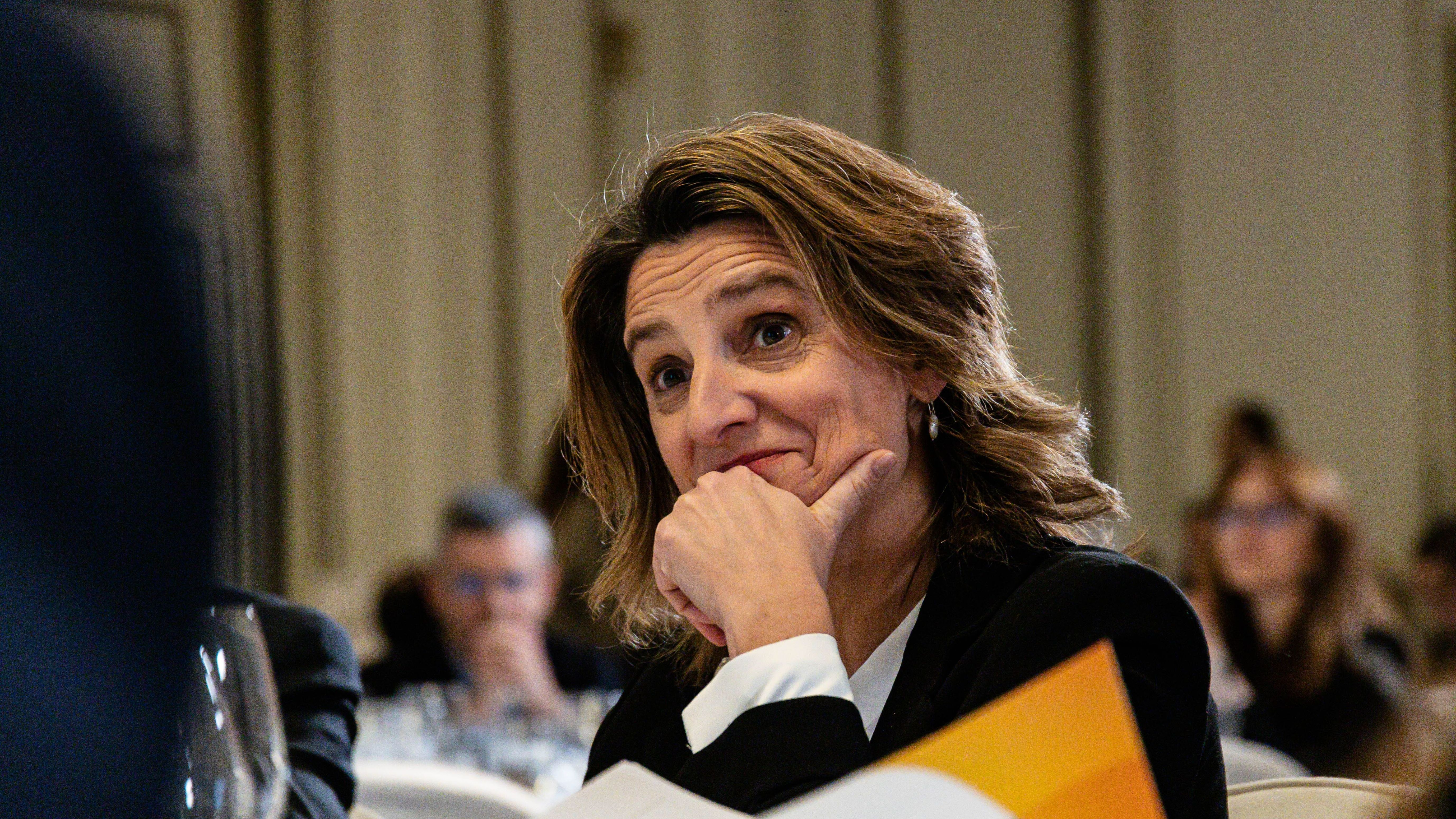 Ribera defends that the deployment of renewables must be done "with all the guarantees"




This Wednesday the deadline for the administration to rule on many renewable projects expired




The Executive recognizes that the equipment intended to carry out this activity was not correctly sized
The Ministry for the Ecological Transition and the Demographic Challenge has approved 170 environmental impact statements out of a total of 200 files received until this Wednesday –last day of the deadline for the autonomous communities– for the viability and development of different renewable projects.
The third vice president and minister for the Ecological Transition and the Demographic Challenge, Teresa Ribera, has defended that the "favorable" Environmental Impact Statement (DIA) for renewable projects means deploying this energy "with all the guarantees", as the citizens demand.
Speaking to the press at an event organized by the Spanish Energy Club, Ribera has reported that, pending the final data, some of these 170 favorable files are still subject to conditions.
For its part, only 22 files have obtained an unfavorable declaration and eight have been filed due to lack of information or correction, it has detailed. Likewise, a promoter withdrew at the last moment and another entered this same Wednesday, after the deadline.
for the ministerachieving this statement allows projects to "strengthen their robustness" and ensure that their environmental impact is minimal.
In this sense, Ribera has also highlighted that the acceleration of the processes should not imply that they are less rigorous in their applicationso that they do not affect environmental safety and the benefit for citizens of the implementation of more renewable energies.
However, he has also pointed out that the Administration "cannot be overwhelmed" by projects that "are just an idea" and that do not have the capacity to overturn the network.
Relationship with communities
Regarding the work carried out between the autonomous communities and the Government, the minister has assured that all administrations were "aware" that the equipment intended to carry out this activity was not correctly sized for the volume of projects.
"Some regions have been more agile and others slower, although all have agreed on the need to speed up the process to guarantee a declaration that is key from the point of view of social tranquility," he said.
However, he has emphasized that the technical relationship has been fluid at all times and that the communities have made "a great effort", despite the fact that it will still take a while to have "the final photo".