World
'Christ and King', the series that tells the lights and shadows of the relationship between Ángel Cristo and Bárbara Rey and premieres on January 15
Sunday January 15 ATRESplayer PREMIUM will premiere exclusively Christ and King, a new original series from Atresmedia TV that is sure to surprise viewers and is one of the most anticipated premieres of the year. the series counts the lights and shadows of the media couple formed by Ángel Cristo and Bárbara Rey in the eighties.
As is usual in the premieres of this streaming platform, Christ and King can be seen first on the payment platform and later in the prime time of Antena 3. The creator of the series is Daniel Écija, it has been directed by David Molina and stars Jaime Lorente and Belén Cuesta.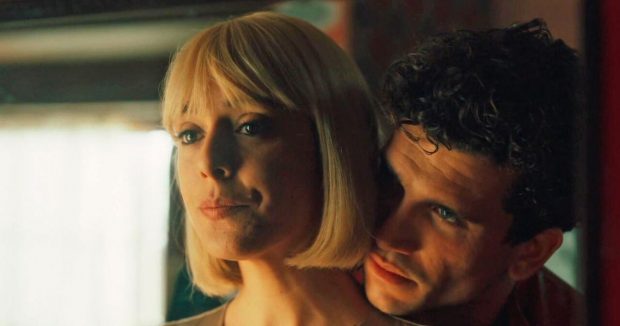 A media couple
Ángel Cristo and Bárbara Rey became one of the most famous couples of the eighties and nineties in Spain. The tamer and the beautiful actress and vedette became a successful couple who regularly appeared on the covers of magazines.
The series begins in Madrid in 1979 when the couple is at its best and announce their engagement a few weeks after meeting. Their wedding will be the event of the year and together they make the Circus of Bárbara Rey and Ángel Cristo become a fashionable business.
For nine years the couple paraded their happy relationship on the covers of the magazines from which the Spanish were able to see the birth of their children Angelito and Sofía or their peaceful life in an imposing villa in La Moraleja. But not all that glittered was gold: away from the cameras, his story hid a spiral of drugs, gambling addiction, infidelity and mistreatment. In addition, one of Barbara's "real" infidelities became an open secret in Madrid.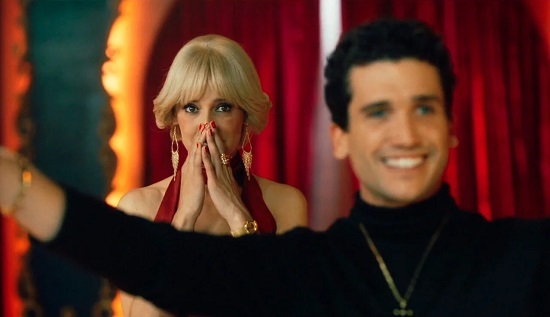 The cast of Christ and King
The well-known actors Jaime Lorente and Belén Cuesta, who have already worked together on the successful series The Money Heist, and who now play the tamer and the famous and beautiful star. The cast also includes the actors Adriana Torrebejano (Chelo García Cortés), Cristóbal Suárez (King Juan Carlos), Artur Busquets (Payasito), José Milán (Blasco), Chema Adeva (Cristóforo), Belén Ponce de León (Margarita), Vicente Vergará (Andrés), Diana Peñalver (Salvadora), Secun de la Rosa (Richardi).
Other actors also participate in the cast, such as Salomé Jiménez (Reina Sofía), David Lorente (Paco Ostos), Ana Carrasco (Hortensia), Mirela Balic (Cata), Antonio Buil (Mancuso) and Elvira Cuadrupani (Patri Veracruz). A new dramatic series of the streaming platform that will give many headlines.