World
Taliban ban women from studying at universities in Afghanistan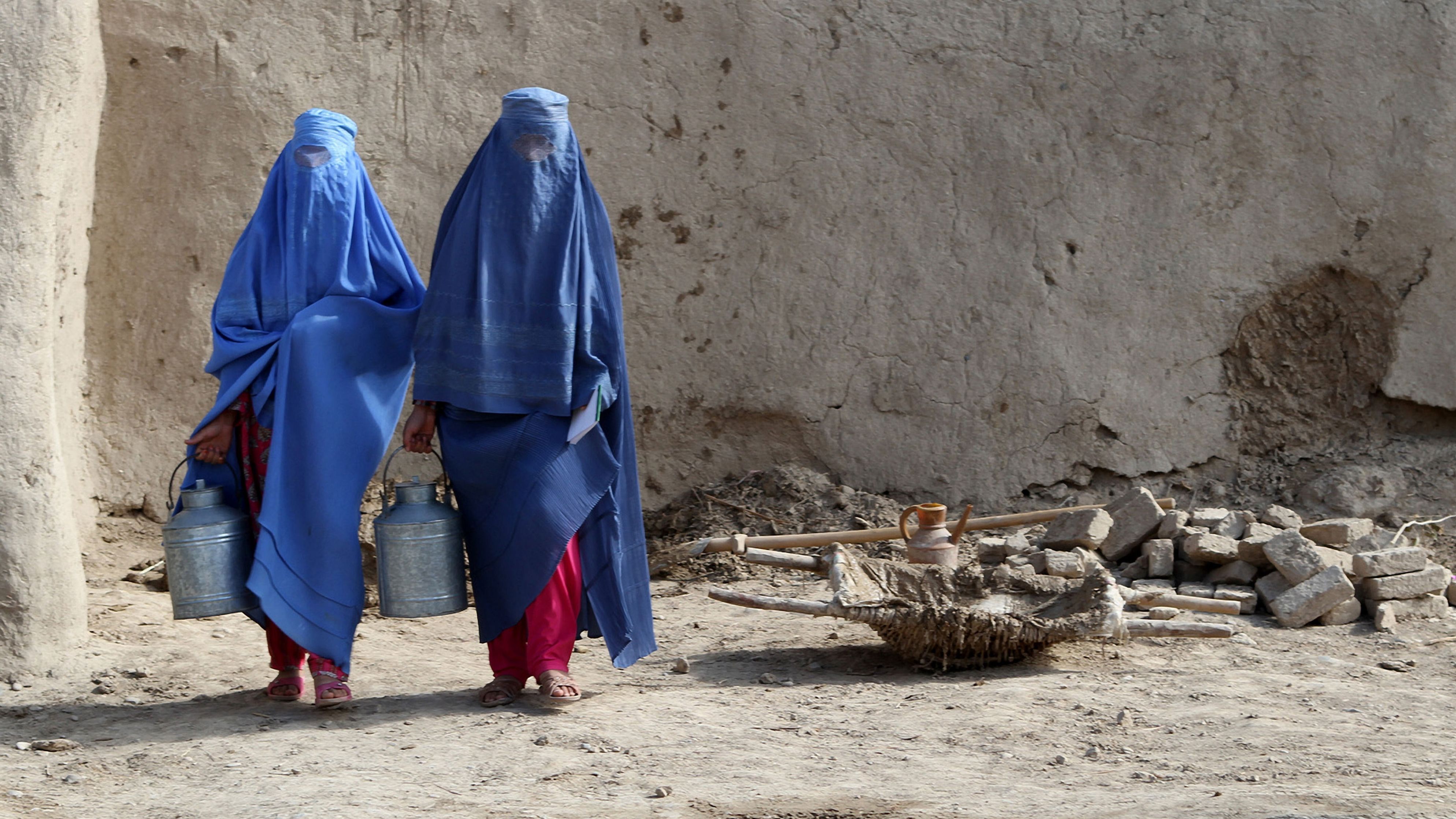 The drama of women in Afghanistan is getting worse and worse. the taliban They have prohibited since Tuesday and "until further notice" the admission of women to universities throughout the country. This is a new oppressive movement of the fundamentalist regime that It already banned secondary education for girls almost a year ago.
Measure directed at public and private universities must enter into force with "immediate effect"according to a letter from the Ministry of Higher Education Education released by Afghan media.
The UN and the United States government have condemned the Taliban's decision to veto the admission of Afghan women to universities throughout the country. The White House has reacted to the announcement, calling the measure of "indefensible decision of the Taliban", according to a statement published on its website.
The only country in the world that bans women
"This deplorable decision is the latest effort by the Taliban leadership to impose additional restrictions on the women and girls of Afghanistan and prevent them from exercising their human rights and fundamental freedoms," the spokeswoman for the United States National Security Council, Adrienne Watson.
According to the spokeswoman, the United States is currently liaise with allies to take action and join forces for Afghan girls and women as well as providing forceful humanitarian aid.
"The Taliban cannot expect to be a legitimate member of the international community until they respect the rights of everyone in Afghanistan," according to the statement from the Secretary of State, Anthony Blinken. In his statement, Blinken singles out Afghanistan as the only country in the world that prohibits education for women and girls and warns that this will bring enormous difficulties to those affected when looking for employment to feed their families.
"Afghanistan it is already losing over a billion dollars a year in contributions that women could be making to the economy. Now the Taliban have sentenced the Afghan people to these losses and more. No country can prosper when half its population is repressed," he concluded.
"Harmful for women and for Afghanistan"
The United Nations Organization (UN) has also condemned the Taliban veto, indicating that This is a detrimental measure for the Asian country. "This is bad for women, but also for Afghanistan in general," said the Special Representative for Afghanistan and Head of the United Nations Assistance Mission in Afghanistan (UNAMA), Roza Otunbayeva.
"Since the Taliban banned girls' secondary education in March this year, the Council has unanimously condemned this decision. Many young women missed the entire academic year and now another harsh decision has been taken to ban university education," Otunbayeva concluded.
Numerous international organizations have also spoken after the announcement. Among them, the NGO Human Rights Watch (HRW) that has described this decision as "shameful". "The Taliban make it clear every day that they do not respect the fundamental rights of Afghans, especially women," she added. Similarly, the NGO Amnesty International (AI) has called on the Afghan authorities to "immediately" reverse this mandate. and has urged Kabul to "stop promoting its discriminatory agenda against women and girls."