World
Messi's Argentina crushes Modric's Croatia and reaches its sixth World Cup final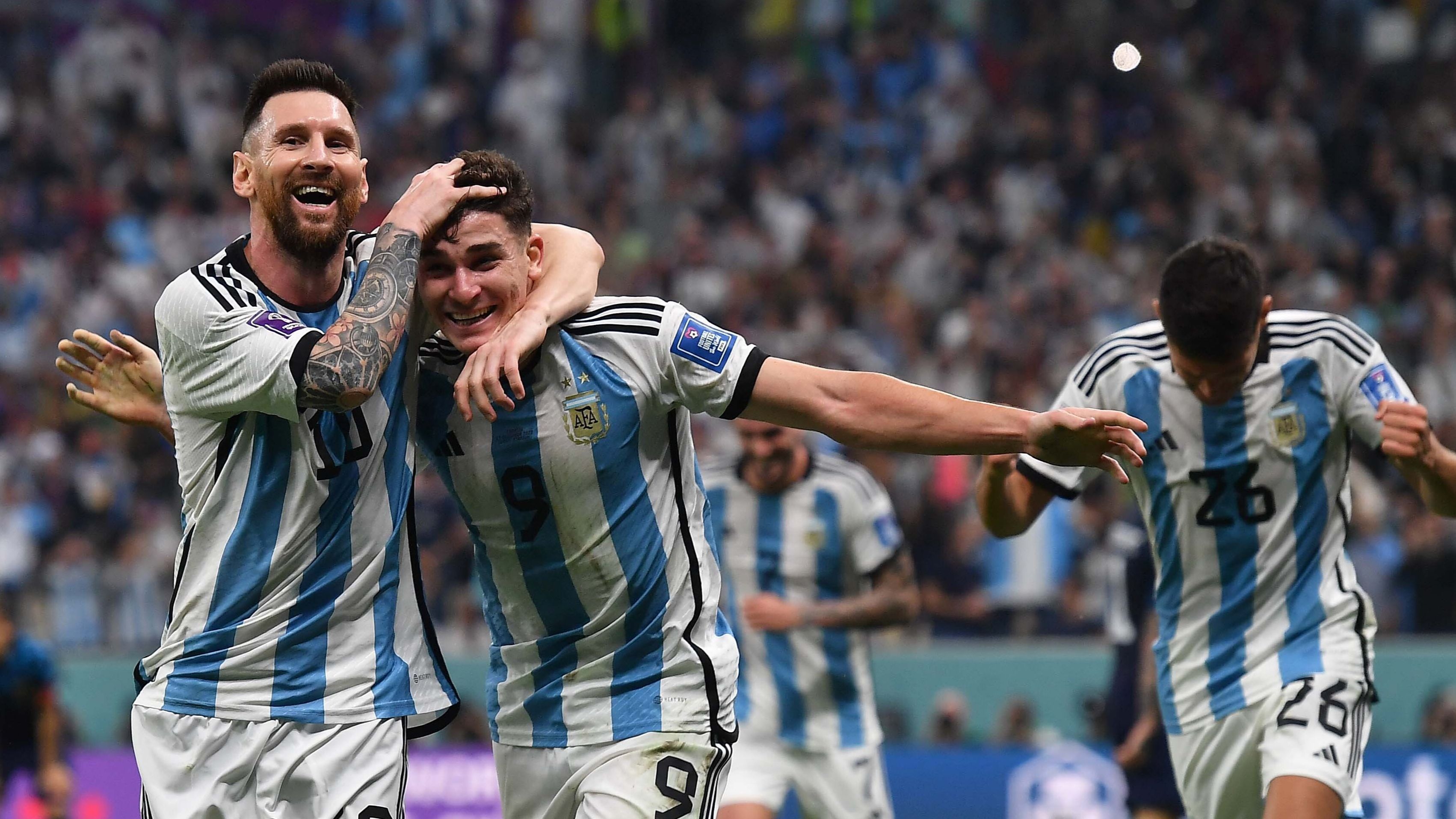 Argentina is the first country to get a place for the final in Qatar




La Albiceleste dominated the match at the Lusail Stadium from start to finish, taking revenge for the defeat four years ago in Russia




Argentina will face France or Morocco in the final
Argentina has conquered the grand final of the World Cup in Qatar after crushing Croatia with a 3-0. Proof of Argentina's superiority in this semifinal has come with the third goal that allows the country to dream of winning its sixth World Cup. Messi has picked up the ball on the wing, the player has made his rivals dizzy and has given Julián the goal that he has not forgiven. A masterpiece.
Earlier, in the first 45 minutes, Argentina took the lead with two goals. First Messi scored for his team in the 34th minute with a penalty goal. Minutes later, Julián Álvarez scored the second for the Albiceleste in a counterattack. Argentina will face Morocco or France in the final.
La Albiceleste dominated the match at the Lusail Stadium from start to finish, taking revenge for the defeat four years ago in Russia against the current runner-up in the world, and earning their ticket to their sixth World Cup final, where they will seek their third title.
Lionel Messi has tied former West Germany captain Lothar Matthäus for the most appearances in World Cup matches. He has played in 25 games, according to FIFA.
The Argentine fans have been one of the largest and most fervent since the start of the tournament -in the quarterfinal match against the Netherlands sand concentrated 20,000 followers of the Latin American country.
Messi signs a night of records
The Argentine striker Leo Messi will have a new opportunity this coming Sunday to add to his enormous list of winners the only great title he is missing, the one of the Soccer World Cup, after the pass this Tuesday to the final of the Qatar event where he had a leading role.
At 35, the man from Rosario will surely have one, last chance to win his big dream and that of his country. After winning the Copa América last year, the first trophy with his team, he now hopes to end a 36-year wait for the Albiceleste and take revenge from eight years ago when they reached the final, but lost it in extra time against Germany (1 -0).
against Croatia, the '10' also achieved several records that can now be increased, unless an injury separates him from the final. If there is no surprise, Messi will play his twenty-sixth game in a World Cup, the fifth he has played, beating the German Lotthar Matthaus, whom he equalized against the Croats.
Also, his penalty goal to open the scoring allowed him to tie with Gabriel Batistuta as the top Argentine scorer in World Cups, already with eleven goals, while his assist for Julián Álvarez in the 3-0 draw was the eighth in a World Cup event, the same as Diego Armando Maradona achieved.