World
The hotelier Carme Riu that Parque de Las Kellys be cleaning ladies
The Mallorcan hotelier Carmen Riuco-owner of the RIU Hotels & Resorts hotel chain, has charged against the socialist mayor of Palm, jose hilafor the recently opened Kellys Park from Playa de Palma and demands that call ladies park cleaners or ladies maids in a letter in which he harshly criticizes the decision of the mayor.
In it, the businesswoman affirms that she cannot understand the use of the word Kelly to designate the ladies who clean. "It seems disrespectful to me and even from my point of view it borders on offense."
In this sense, the renowned hotelier asks the mayor if when he refers to a medical doctor "he calls him kecu (that heals) or perhaps a lawyer the kelli (that litigates) or when you introduce yourself instead of saying that you are mayor is referred to as a kego (who governs)".
«It seemed incomprehensible to me that an association that is dedicated to defending the ladies who clean should give that name to the people it represents, it is to lower them. But that a mayor uses it to put it in a park, It seems to me a shame and a classism that is not proper of a socialist gentleman».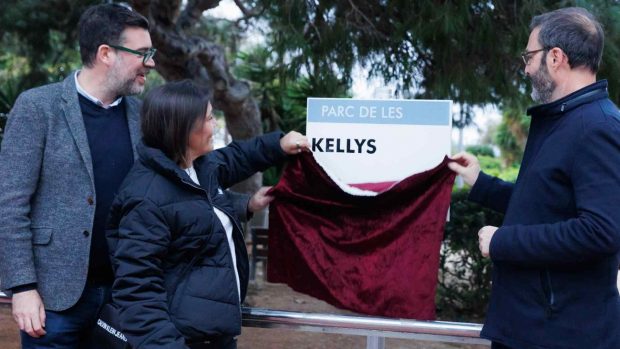 "When something infuriates me, I usually let a few days go by until I face it again," adds Carmen Riu, who acknowledges that "In this case, I did not want to wait». «For years, every time I hear the word kelli to refer to the cleaning ladies and not to our tasty cookies it makes me angry That is why I apologize if you consider that my tone has not been the right one»continues in the letter.
Finally, the hotelier ends her writing with a plea: «Perhaps I do not deserve that it be fulfilled, but the gentlemen and ladies whom you have wanted to praise do. Please, change the name of the park to Parque de las Cameras de Pisos or Parque de las Limpadoras".
In this regard, remember that the name of this square inaugurated yesterday Thursday is the climax of the exhibition «Exposed but invisible. Affections and alliances around art», which a year ago hosted the municipal Casal Solleric.
One of the pieces in this exhibition was a plaque with the name of Les Kellys, exactly the same as the ones that Palma City Council uses on its streets. This piece was a vindication of the Kellys and of the artist herself, but "get a street with his name, a cry to vindicate a deserved recognition after years of struggle", according to the statement of the Palma City Council.