World
Health finances 'Trodelvy', the hopeful drug against metastatic triple negative breast cancer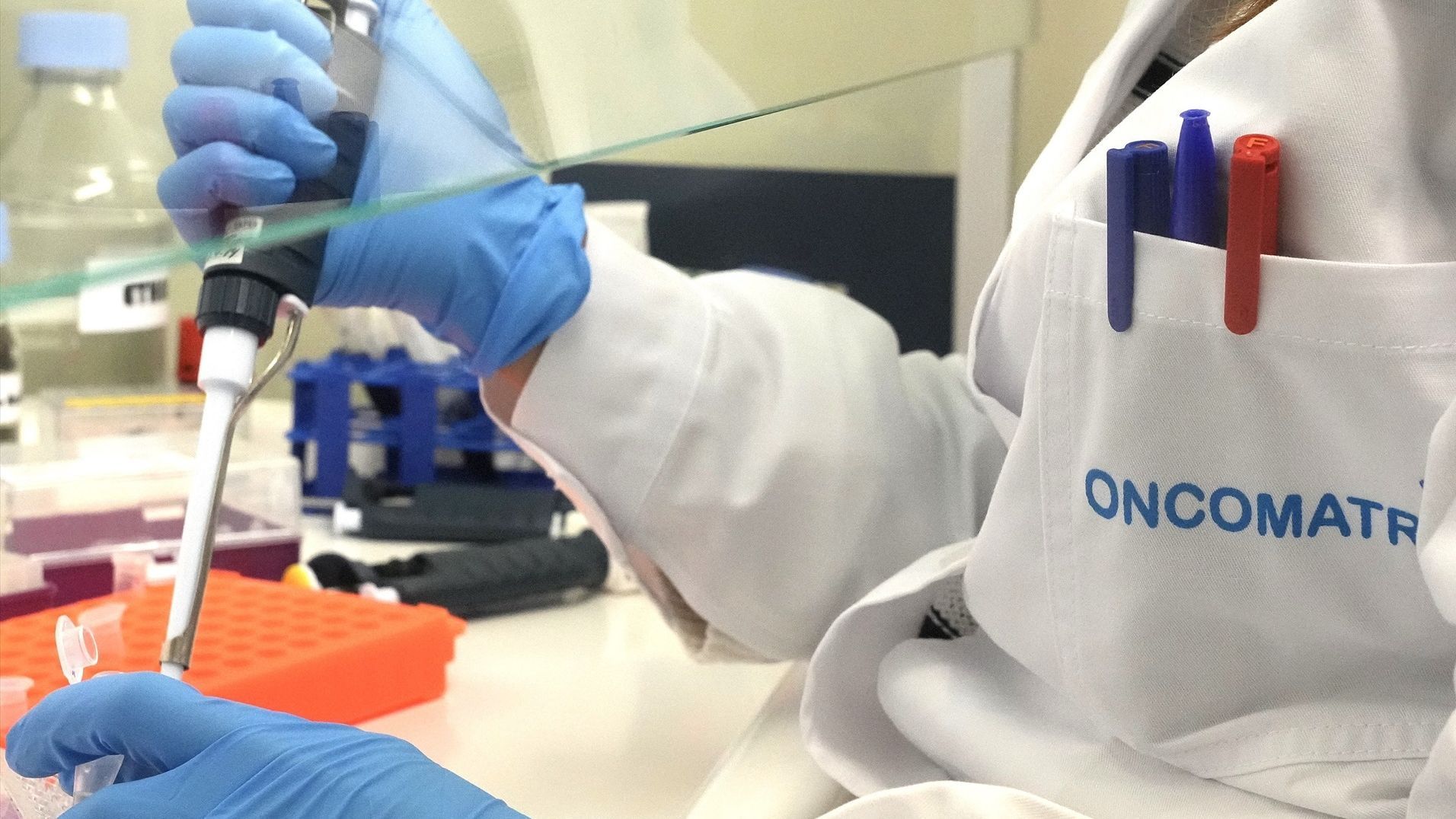 This type of breast cancer is the most aggressive and the most difficult to treat and affects almost 7,000 women a year in Spain.




It has been shown to increase overall survival by more than 70% and significantly improve quality of life compared to chemotherapy.




The two-year overall survival rate was 20.5% in patients treated with this drug versus 5.5% in those who received chemo
It took a year for the National Health System (SNS) to incorporate treatment with 'Trodelvy' to treat patients with metastatic triple-negative breast cancer (mTNMC). This therapy was already authorized by the European Commission in November 2021 and since then those affected in our country have been impatiently waiting for its approval by the national health authorities.
This new medication will not be freely accessible to all patients with this type of cancer. It will only be administered to those who have previously received two or more prior systemic treatments, at least one of them for advanced disease.
"We are extremely happy that the National Health System incorporates our product, 'Trodelvy', into the pharmaceutical service. Our drug offers hope for patients with metastatic triple-negative breast cancer, the most aggressive and difficult-to-treat subtype of breast cancer. After a robust clinical development program it has been shown that 'Trodelvy' increases overall survival by more than 70 percent and significantly improves quality of life compared to chemotherapy", commented María Río, the vice president and general director of Gilead, the pharmaceutical company that has marketed the drug.
The most aggressive breast cancer
The five-year survival rate for this subtype of breast cancer is 12 percent, compared with 28 percent for other types of breast cancer, and these poor outcomes are often accompanied by a significant decrease in quality of life, especially in recurrent disease /refractory.
"There was great expectation that patients in Spain could also benefit from 'Trodelvy' (sacituzumab govitecan), because these patients are usually young and want a longer, better-quality life. Metastatic triple-negative breast cancer has a fairly good prognosis. reserved and is an area where more and better drugs are needed.It is not often that a treatment for metastatic triple-negative breast cancer manages to demonstrate an improvement in survival compared to conventional treatment, so The possibility of having this drug to treat our patients with triple negative breast cancer is excellent news. that pleases not only the patients but also the healthcare professionals", highlighted Mafalda Oliveira, researcher at the Vall d'Hebron Institute of Oncology (VHIO) and member of the Board of Directors of the SOLTI Group for breast cancer research.
For his part, the director of the International Breast Cancer Center, Javier Cortés, stressed that "we are facing an incurable disease todaywith a lower life prognosis than that of other metastatic breast cancers and, therefore, the importance of having more and better drugs in this context is a primary need".
The expert has pointed out that "it was a long awaited approvaldue to two fundamental aspects: firstly, the poor prognosis of patients with triple negative breast cancer who have received previous treatment and the tumor has worsened despite it, and secondly, given the activity that sacituzumab govitecan has been shown in this group of patients, both in terms of overall responses and disease control and improved survival."
The incorporation of this innovation into the SNS follows the presentation, last June, of the final data from the phase 3 'ASCENT7' study of sacituzumab govitecan in patients with relapsed or refractory mTCNM who received two or more systemic therapies, at least one of them for metastatic disease.
In a follow-up analysis, was shown to improve median progression-free survival compared with physicians' choice chemotherapy (4.8 vs. 1.7 months) and lengthen the median overall survival (OS) by almost five months (11.8 vs. 6.9 months) in the study population.
The two-year overall survival rate was 20.5 percent in the chemotherapy arm, compared with 5.5 percent in the chemotherapy arm. selected by doctors.