World
Rescue to the limit of a fallen traveler on the tracks of the New York subway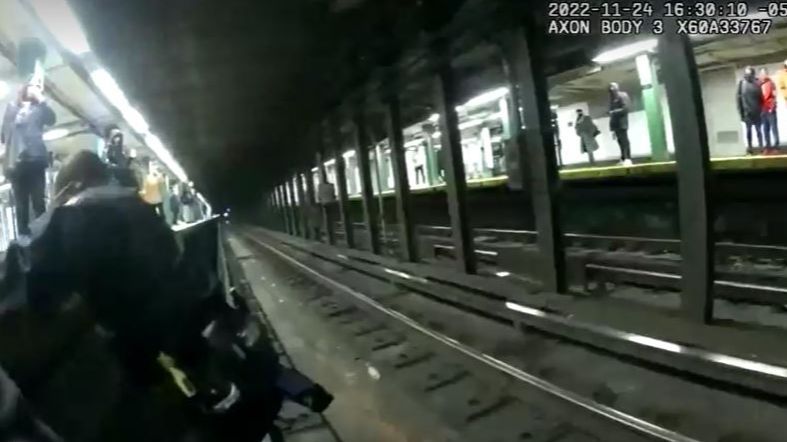 The event, recorded with the cameras attached to the uniform of the agents, occurred at the Harlem station




Two agents and a passenger jump onto the tracks to rescue an injured person after accidentally falling




Seconds after the traveler was safely lying on the platform, a convoy entered the station
Two New York Police Department officers have rescued a commuter who had fallen onto the subway tracks. The images, recorded with the camera attached to the uniform of the agents, show the dramatic moments of the operation.
The accident happened on Saturday at the harlem station. The agents received the help of a citizen, who was the first to assist the wounded man.
"With seconds to spare and a subway train bearing down on them, two NYPD officers from the 25th Precinct sprang into action, rescuing an injured man from the subway tracks with the help of a Good Samaritan. ", says the note published by the New York Police Department on Facebook.
After being safely on the platform, the injured man was transferred to a hospital with less serious injuries. It is believed that he accidentally fell onto the tracks and as a result of his injuries it was impossible for him to access a safe place.
Just seconds after the rescue, a train pulls into the station.