World
They have lunch in the middle of Dana with water up to their ankles in Benaguasil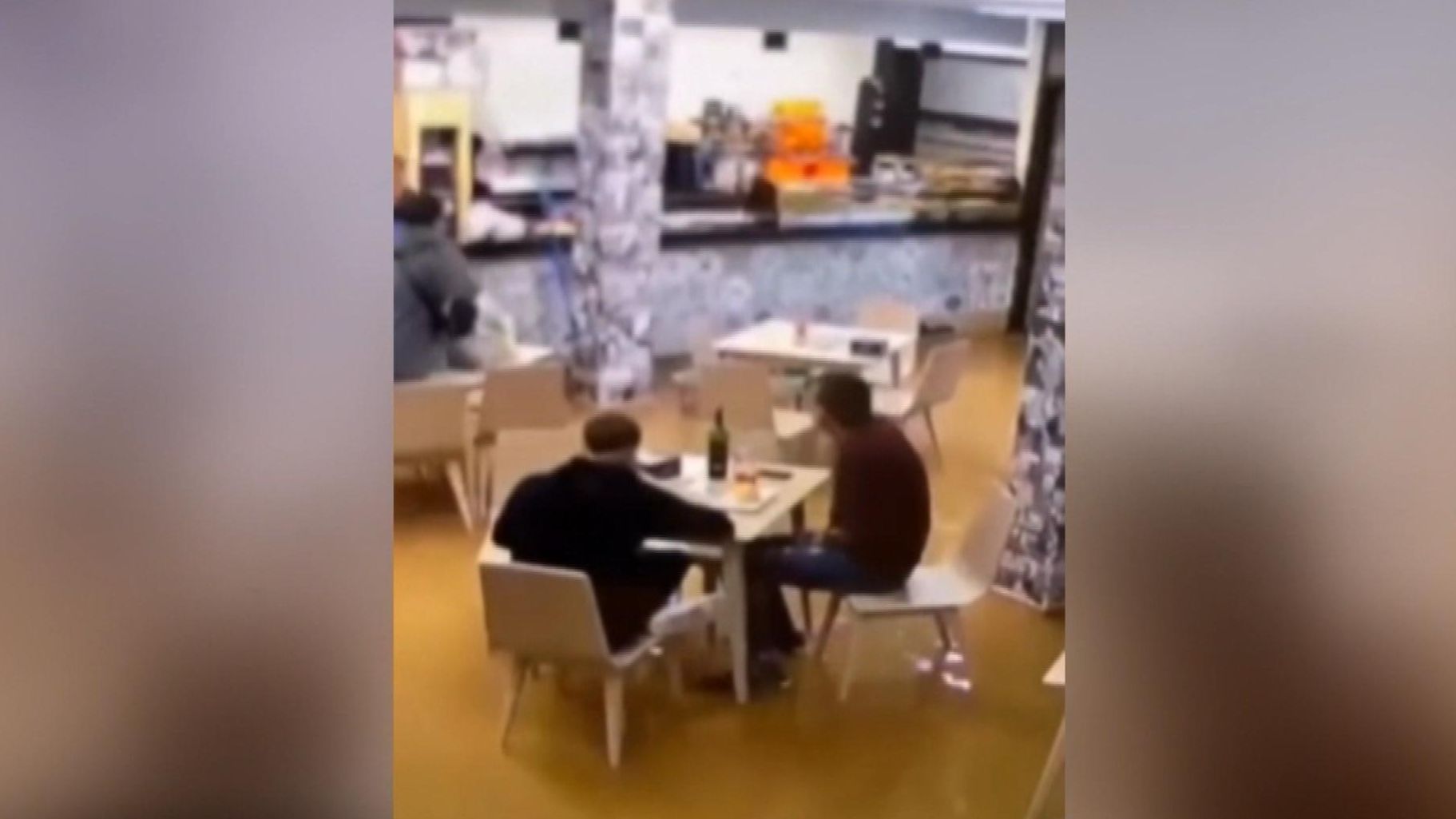 Álvaro and his father decided to continue having lunch despite the fact that the water began to flood the bar




After giving a good account of the sandwiches they had to leave the premises through the window




When they got to the car, they found that the vehicle had suffered damage from the storm.
As they do almost daily, Álvaro and his father, Pedro, went to the Trosky bar for lunch on Saturdayin Benaguasil (Valencia). At that time it began to rain.
First things first though, and in Valencia lunch is sacred. "We left the house and when we entered the bar it was fine and we ordered the sandwiches," says Álvaro. But in a matter of minutes, the situation changed and the water began to leak into the interior of the premises. "It was then that they brought us the sandwiches. They were potato tortilla with garlic oil, enough to leave them, that's why we decided to stay," explains the young man.
All with the consent of José, the owner of the establishment. "I asked them what they wanted to do. They are friends and almost family. They said they wanted to finish lunch and there was no problem for us," he says.
With the level rising little by little, José decided close the blind and the door and start draining water, while his clients gave a good account of the sandwiches. "There was a moment when I was scared because there was so much water that there could be an electrical problem, but they disconnected the light and there was no longer any danger," explains Álvaro, who assures that "my father even asked for a coffee, but they couldn't do it because without electricity does not work the machine".
With a full stomach and the account settled, father and son left the bar, though through the window. The unpleasant surprise was found when they got to the car. "A chair, a table and an advertising panel hit the front of the car and damaged the sheet metal, but it wasn't much. It was still worth the lunch," says the young man.