World
The CGPJ has already warned Equality that the law of yes is yes would cause the downward revision of the sentences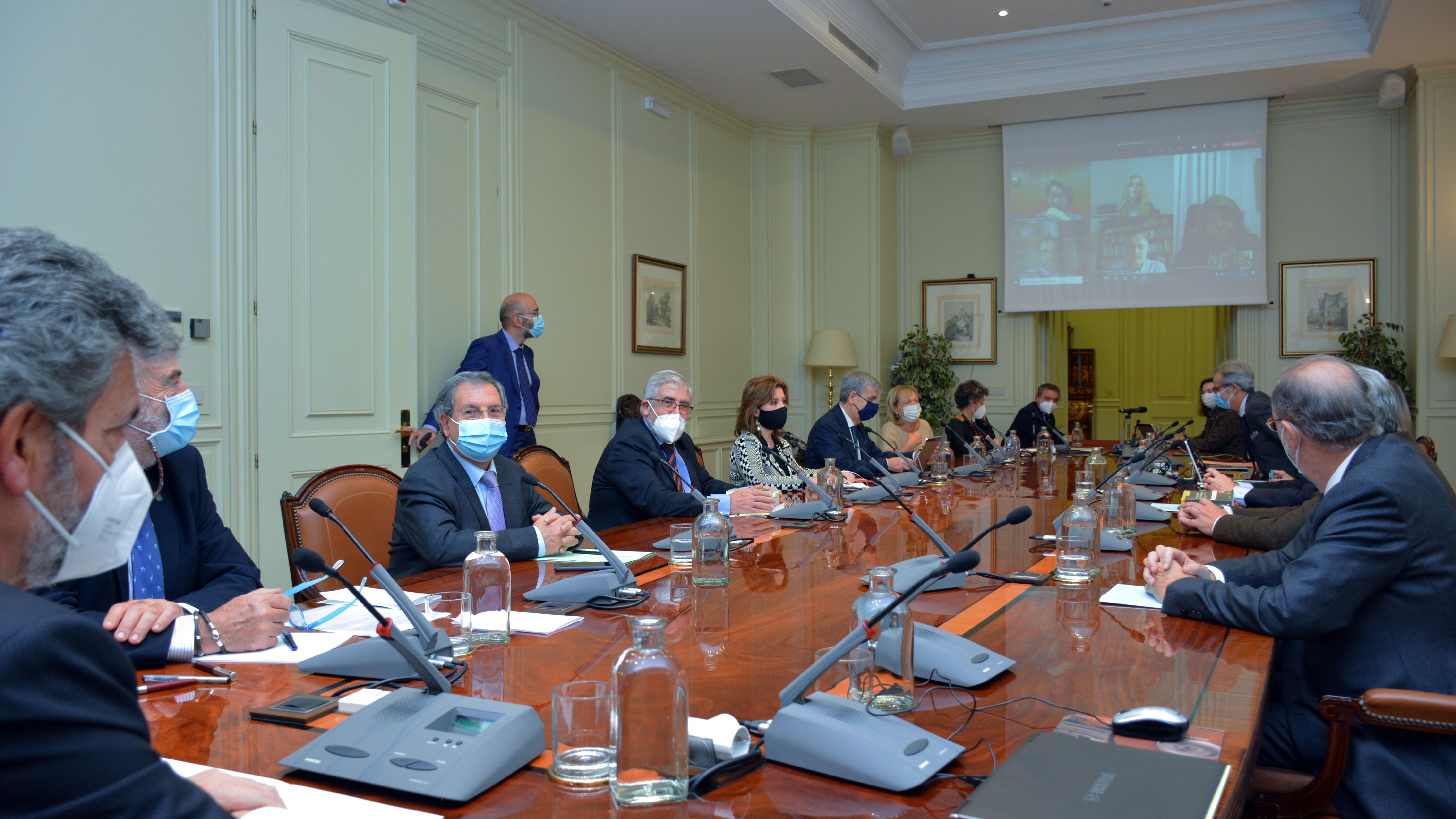 The CGPJ issued a report in which it warned that the law would cause the downward revision of sentences in which maximum sentences had been imposed




They explained that the basic type of sexual assault established a sentence of 1 to 4 years while before it was marked by the range of 1 to 5 years.




This same week the defense of the members of 'La Manada' announced that it was going to request a review of the sentence
The governing body of judges He has already warned in writing that of the possibility of a cascade of downward revisions in convictions for sexual assault. This Tuesday the first cases and the warning that they can go further because there are twenty resolutions under study only in the Superior Court of Justice of Madrid.
The CGPJ issued a report -mandatory- on the preliminary draft of the organic law of Comprehensive Guarantee of Sexual Freedomknown as the "only yes is yes" law, in which he warned that its approval would cause the downward revision of those convictions in which maximum penalties had been imposed in accordance with the previous regulation. This is reflected in its report by the governing body of judges, which in 150 pages outlines its opinion on one of the star reforms of the Ministry of Equality, directed by Irene Montero.
In point 241, the rapporteur of the report analyzed the penological picture of the norm for crimes of sexual assault and warned that it meant "a reduction of the maximum limit of some sentences".
It should be remembered that this week the defense of the members of 'La Manada', sentenced to 15 years by the Supreme Court for the multiple rape committed in the 2016 Sanfermines, announced that they were going to request a review of the sentence of their defendants, relying on in the new criminal forks of the law promoted by Equality.
The CGPJ explained in its report that in the basic type of sexual assault a sentence of 1 to 4 years was established while the previous one marked it in the range of 1 to 5 years. In case of violation, the bill provides for a penalty of imprisonment from 4 to 10 years while before it was punishable from 6 to 12 years and in the case of sexual abuse with penetration with penalties from 4 to 10 years.
Equality does not justify thresholds
The same happens with the aggravated types in sexual assault that with the reform they go from 2 to 6 years while before the fork was from 5 to 10 years. As for the aggravated type of rape it goes from a fork of 12 to 15 to a sentence of 7 to 12 years.
The CGPJ in its report criticized that Equality in its preliminary draft "does not offer a justification for the new penalty thresholds provided for" and that indeed "the reduction of the maximum limits of penalties will entail the review of those sentences in which the sentences have been imposed. maximum penalties in accordance with current regulations" -for the previous one-.