World
"Repealing sedition is blackmail that the PSOE will pay dearly at the polls"
The PP spokesman at the Barcelona City Council, Joseph Bou (Vic, 1955), celebrates three years in the Consistory of the City of Condal. In an interview with OKDIARIO he charges against the Government of Spain for repealing the crime of sedition. He considers that it is a calculated roadmap to continue in power. On the other hand, the businessman predicts that Ada Colau She will not be mayor until 2027, although she doubts if her destiny will be an NGO or Congress.
Question: How do you see the repeal of sedition? Do you see the euphoric independence movement?
Response: This is giving them more feed. They are happy? Of course. They are getting what they wanted. They know that they have a spectacular weapon: with their little effort they maintain a government. And they use that. That is called blackmail all over the world. I don't care if they're happy. It worries me that we Spaniards have turned our heads. It is clear that this reform is a tailor-made suit. It is a pact drawn up in an office so that Pedro Sánchez can continue until the last day of the mandate. He has given in. They are giving it to us in installments. The PSOE, a government party that did a good job with Felipe González, will be very affected.
Q: How do you see the excuse that this homologates us to the EU?
A: It is a lie. For example, rebellion is typified here, but in Germany it is high treason, much more serious still. Therefore, it cannot be approved. They want to throw balls out and get out as best they can, because they know they have to deal with this no matter what. They will try to make it fade quickly because this is very serious.
Q: Do you think any PSOE leader will raise his voice?
A: I find it hard to believe. The one who moves does not appear in the photo. I am not affiliated with the PP, but I am with the PP, and I guarantee that there is more decency in the PP. If you have to raise your voice and say something, say it. I don't believe in the PSOE. Perhaps Emiliano García Page, who releases them from time to time. But I don't think so. They will find out in the regional and municipal. It will be a valley of tears for the PSOE.
Q: How will it affect electorally in Catalonia?
A: I have always said it in the PP and in Genoa. The strategy used in Spain is quite well directed. But in Catalonia you have to have another. Why? Because there is a specialty, not abnormality. I'm talking about nationalism. Do not change the principles and values. That never. But I do ask for a different strategy from the rest of Spain, where it is not full of esteladas like in Gerona. Here nationalism has penetrated with the PSC, which introduced linguistic normalization and the 2006 Statute of Discord. We went from 17% to 48% of independence.
colau
Q: How do you feel after more than three at the Barcelona City Council?
A: I have not wasted my time. More than half of the proposals of the PP have been approved. But how many have been applied? That's the big question. Barcelona does not deserve the government it has. Ada Colau is not our mayor, she has 10 aldermen out of 41. She governs because of the procés, the great cancer of Catalonia and Colau is in the middle. And the PSC always taking advantage to govern. They always go with the bread for dipping. The PSC is like that. To say that the city has not prospered would not be true. I am not defeatist. I have an obligation to defend my city. Barcelona has made progress, but has lost a great number of opportunities, from the European Medicines Agency to the Hermitage, passing through the expansion of the airport.
Q: What has surprised you about Colau's decisions?
A: He governs with an ideological base. Not with an awareness of good management as a company. There are more than 250 associations that he greases with aid of less than 18,000 euros and we can't even open our mouths. He tries to please his people. It has turned its back on growth, the self-employed and SMEs. Don't talk to me about big capital. I am interested in 90% of SMEs that create jobs and suffer.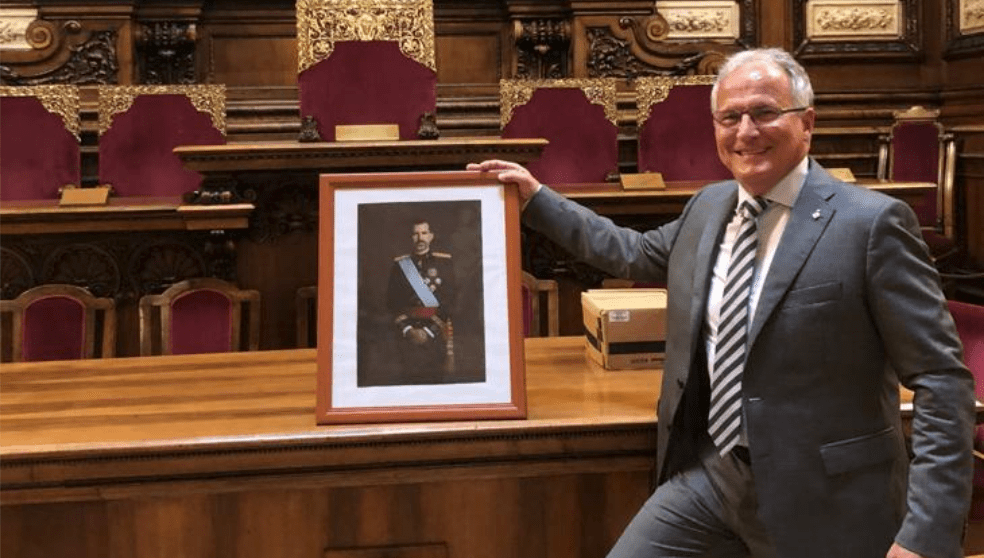 Q: What has been the biggest damage?
A: It will be remembered for insecurity. The number one problem. Colau has caused disorder in the city. All corners painted. It seems that we are in a precarious situation. That's why she throws more trash on the floor. You walk into a clean place and no one throws out the first cigarette butt. The women are clutching their bags and the men covering their watches. Tourists want to come to have fun, to be relaxed and not to be vigilant. We also suffer tactical mobility, they change the use of the streets. They pedestrianize and prevent them from coming to consume at shops by car. And he promised thousands of homes and has barely built a few.
Q: The court case for grants to friends has been reopened, do you think it will end in conviction?
A: An illegality is difficult to prove. Of course, Colau has done illegitimate things, a horrible practice. We see amounts of more than 300,000 a month to the associations where she came out. Another thing is that her honor understands that this is a crime. She has escaped everyone by now. We'll see what happens now. She only gives money to those she likes. She is mayor of all Barcelonans, not just one group.
Q: Do you think that Colau sees herself as mayor until 2027 despite requesting term limits?
A: My impression is that everything is planned, tied and talked about. She will not be mayor, but she wants to leave a good result so that her court continues to live and thrive. Which are not few. What I don't know is if she will look for an NGO or the Congress carpet. It's very cold outside.
Q: And how do you see your partners?
A: We and Manuel Valls did not want ERC to govern because we know what he has done in the Generalitat with the procés. We voted against it and, believe me, we have paid dearly for it. Colau has made a huge mess. But he would repeat what we did. We cannot allow Barcelona to fall into the hands of the procés. But ERC has a different criterion, more orderly than Colau, to govern safely. I think there will be a helpful vote from what I hear. I would never vote for these people. And then there will be a lot of abstention. People are fed up with parties.
PP
Q: What should the center right do?
A: I have always sought constitutional unity. But, anyway… The phrase they tell you is: "Yes, yes, yes, all hand in hand, but my initials and my candidates." He answered them, "I will be the last." You have to have a united front, especially so that Ada Colau disappears and I see this as very complicated. There is a lot of cainism. I am very sorry as a businessman and a man of agreement. Hopefully it will be fixed in the last few months. It has already been done in some places, but everyone wants to be the head of the list. I do not. I already said no.
Q: Do you think that the PP of Feijóo that triumphed in Galicia can reap good results in his land?
A: Here in Catalonia it is impossible for Catalanism to work like Galicianism. There are no party structures here, no capable personnel. I say this after knowing him perfectly. It's not possible. You have to make changes and draw up a strategy. I am not Catalan. I embrace Catalan identity and Hispanic identity 100%. I feel Catalan on all four sides. But I already know what Catalanism is, how it begins and where it ends. He is dead and nationalism killed him. Catalanism wanted a language, some institutions, some customs, some traditions… We have it all. Catalanism right now wants to be activist and nationalist.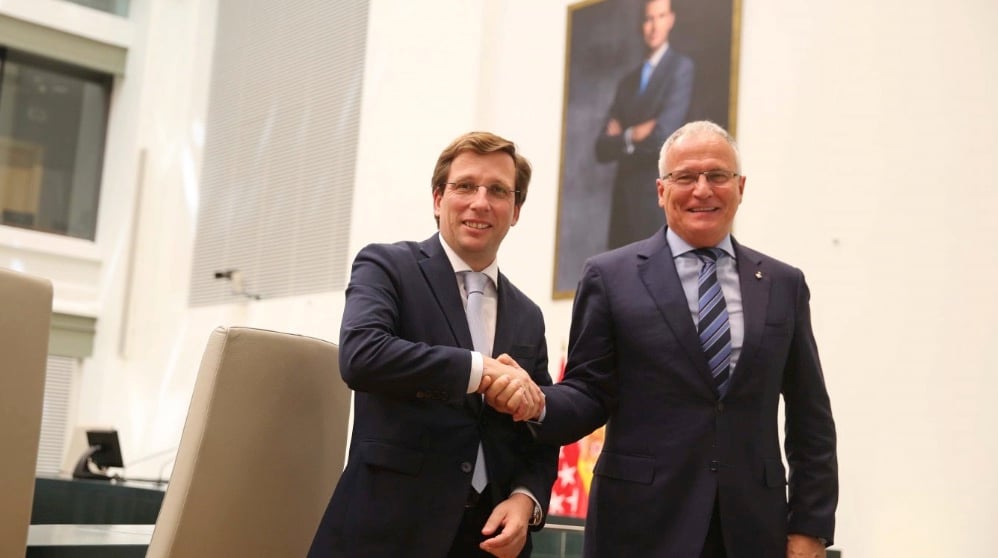 Q: Who would be a good candidate?
A: Right now I don't see anyone. Notice that drama. We had to have a few to choose from. In my company, when one retires, I already have several. There is a team and we elbow each other in moments of chair. That doesn't happen in the game. They have to change some people, do training work that bears fruit. Now in the bases, I don't see anyone either, honestly. Not because of a lack of will, but because of a lack of preparation.
Q: What has been your best and worst moment?
A: The best, the smallest. The happiness of talking to neighbors who tell you about their sufferings, longings, desires… This has filled my heart. It's what I take. And the most bitter moments have been given to me by my party mates. It hurts me to say it. But I won't say more.