News
The discount was expected after the holiday, the raise has come! Red meat prices, whose weight reaches 150 liras, also hit the butchers
Meat prices are not surprising again. While the average 10 TL increase in meat prices, which is expected to decrease after the Eid al-Adha, surprised the sector representatives, butchers were also affected by the increased prices as well as the citizens.
There is no end to the rise in meat prices. After Eid-al-Adha, while a decrease in meat prices was expected, the continuation of the increase surprised everyone. So much so that a new increase of 10 TL was applied to meat prices on average immediately after the festive week.
17 butchers shuttered in June
Stating that the business of butchers has decreased and they are going through a very difficult process, Istanbul Retailer Chamber of Butchers and Craftsmen Aydın Tüfekçi said, "We, as tradesmen, expect the prices to come back. But this is not because of the abundance of meat and the presence of animals. Unfortunately it will be due to not being able to work. Our biggest problem right now is electricity costs. High electricity bills have exceeded rents. At least, TESK President Bendevi Palandöken made a request in this direction for the implementation of a separate price policy for small tradesmen like us."
Stating that 17 butchers closed their shops in Istanbul in June, Tüfekçi said, "Currently, our tradesmen are making a loss. Because he cannot replace the goods he sells. Due to the summer period, the sales of our tradesmen have decreased due to high prices and the work of 60 percent due to the Feast of Sacrifice. But our inputs are still increasing," he said.
Fazlı Yalçındağ, President of Ankara Chamber of Butchers, said that minced meat varies between 140-150 TL and cubed meat varies between 160-180 TL according to the districts in Ankara, and stated that enough animals were slaughtered during the Eid al-Adha to meet Turkey's meat needs for almost two months. There was a little less cut than usual. This affected the slaughter of animals due to both the high prices of animals and the decrease in the purchasing power of the people over time. In addition, the fact that many people turned to donations or cutting abroad was also effective in this.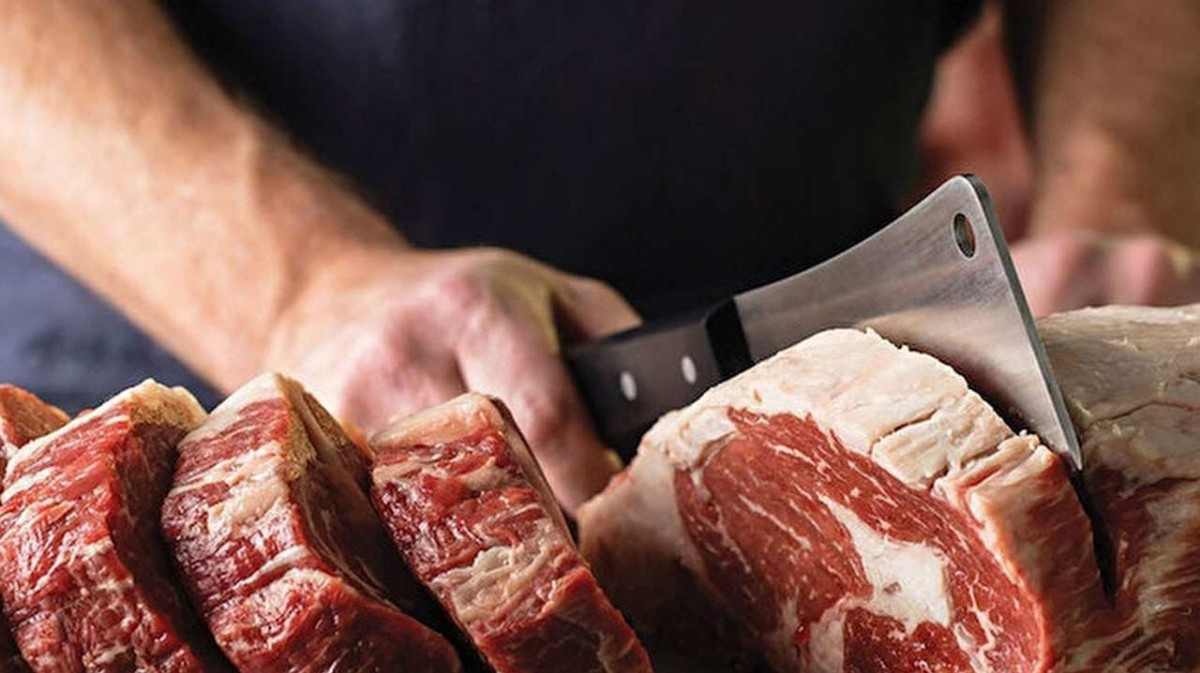 The cheapest meat was 150 lira per kilo.
Just after Eid al-Adha, a 10 TL hike in meat prices surprised everyone, and meat prices started to vary according to cities. In some parts of Istanbul, while the weight of ground beef reached 160 liras, the cubed meat began to vary between 170-180 TL.
"The results of female cow slaughter are reflected today"
Stating that the problem in meat prices is not caused by today, Yalçındağ said, "We brought these days by calling. We've been talking about animal husbandry since 2009. Due to the decrease in milk prices and the increase in feed prices, the producers sent their animals to slaughter. Now we are at such a point that when the breeder slaughters 100 animals, it seems to be profitable at today's prices. But when he puts his money in his pocket, goes to the market and goes to buy animals again, he can only buy 80 animals, not as much as the animal he cuts. As such, we are entering into a chaos," he said. Pointing out that the reliability of the data shared on the number of animals is debatable, Yalçındağ said, "If we had the declared animal wealth, we would not be talking about the meat price right now." gave his words.