News
Viewed from satellite: Bördübet was destroyed like this
While the fire that started in Muğla Marmaris was extinguished on the fourth day, the burning forest areas were imaged by Göktürk-1 satellite. Agriculture and Forestry Vahit Kirişçi, on the other hand, responded to the mayor of Marmaris, who reacted to the lack of night vision aircraft, by saying, "You are responsible for collecting your garbage."
The forest fire in Muğla's Marmaris district was extinguished 4 days later. 4 thousand 208 hectares of forest were destroyed.
Burning forests were imaged both by drone and Göktürk-1 satellite.
10 helicopters continued to work on cooling in Bördübet forests.
From land, the teams scoured the region and sprayed water on the tree trunks and roots.
Minister of Agriculture and Forestry, Vahit Kirişçi, reacted to the night vision helicopter debate.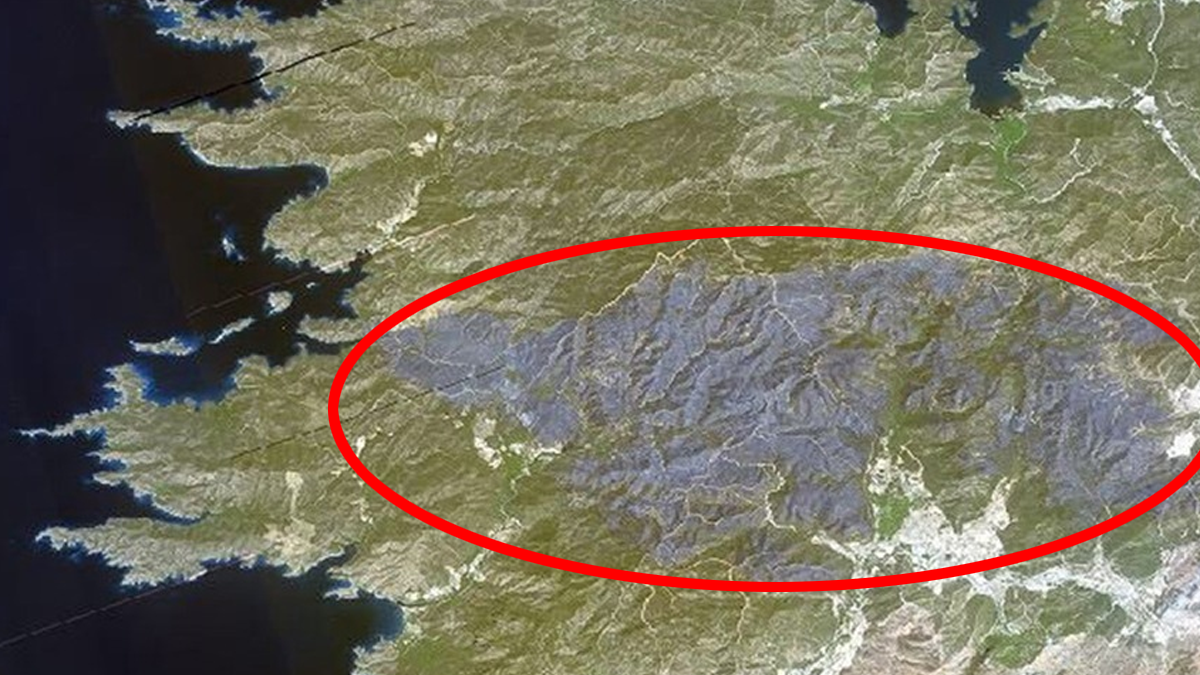 "YOU ARE OBLIGED TO COLLECT YOUR WASTE"
Reacting to the criticism that there is no night vision fire extinguisher, Minister Kirişçi said:
"Did we use an aircraft capable of putting out fires at night in Turkey? Yes, we experienced this last year. Let everyone do their own thing. If a mayor interferes with this, it means that salt stinks.
You are responsible for collecting your garbage. If there is zoning, you are responsible for doing it and doing it right.
If you are making an assessment on aircraft capable of extinguishing fires with night vision, you are overstepping your bounds, you are making evaluations on two issues that you do not know. Three shame on you."