News
This Pastry Style Mahlep Pastry Smell Will Spread Throughout The Building! Here is the Pastry Style Mahlep Pastry Recipe
Who wouldn't want to make a puffy puff pastry that tastes and looks great. Our recipe for pastry-style mahaleb pastry, which we have carefully prepared in our news, almost cracks the palate. We highly recommend you try this recipe…
The smell of pastry-style mahaleb pastry we prepared in our news will envelop your whole building and your neighbors who smell the smell will come to your door. You can safely try our patisserie-style pastry recipe, which is a guaranteed recipe. Here is our detailed recipe:
MATERIALS

1 packet of fresh yeast

3 tablespoons of granulated sugar

1 glass of warm water

1 cup of warm milk

1 egg

1 water glass measure of oil

1 tablespoon of salt

Half a tablespoon of mahaleb

6 cups of flour

For the above;

2 egg yolks

black cumin
FABRICATION
To make our pastry-style mahaleb pastry recipe, first, let's take the fresh yeast into the kneading bowl and break it up thoroughly with our hands. Let's add granulated sugar, warm water and warm milk to the yeast and mix with a wire whisk, cover it and wait for the yeast to become active for 5 minutes. At the end of this time, the activated yeast will have risen well. Let's add eggs, oil, salt and mahlebi into our rising yeast and continue mixing with the whisk. Then add the flour gradually and start kneading the dough. Knead the dough until it has a smooth consistency.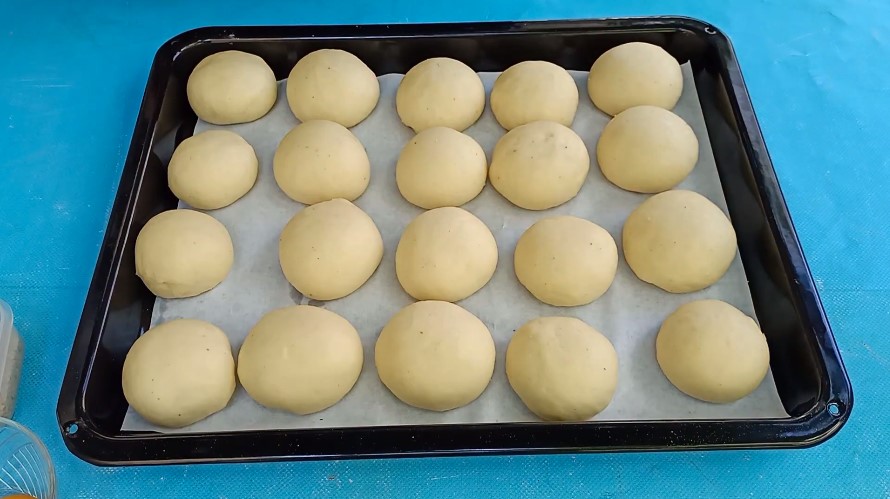 TRAY YEAST IS VERY IMPORTANT FOR Puffy Puff RISING
Let's take our dough, which we kneaded well, on the counter where we sprinkled flour, and continue to knead a little more. The more you knead the dough, the better the consistency will be. Let's take our completely kneaded dough back into the kneading bowl, cover it with a clean cloth and leave it for 1 hour in a non-cold environment to ferment. Let's open the top of the dough that has risen well, let's knead it a few times and let it air out. Now it's time to shape our pastry-style mahaleb pastries. Let's take pieces from the dough, collect them in our hands and roll them. Let's put our shaped pastries on the baking tray on which we laid baking paper, cover them and let them wait for another 15 minutes for the tray yeast. If you absolutely want to make a good pastry, it is very important to give tray yeast after shaping your pastries.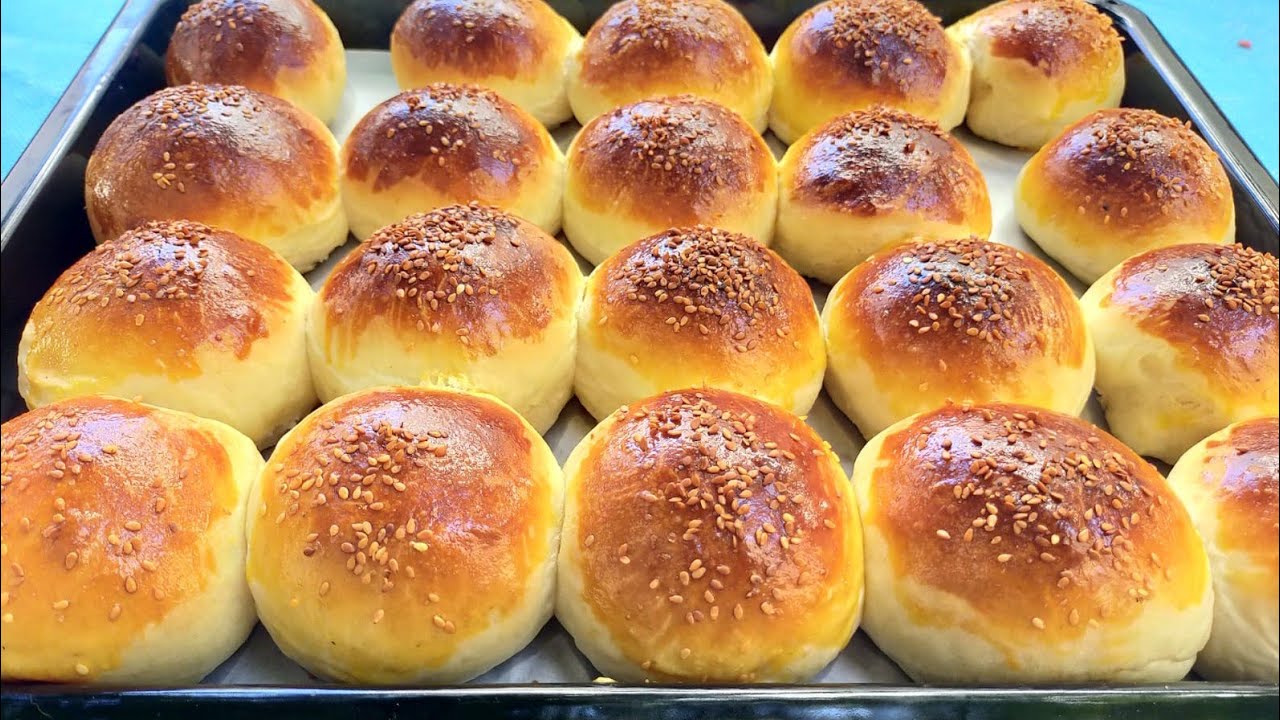 Let's apply egg yolk and sprinkle sesame seeds on our pastries that have been waiting in the yeast on the tray and have risen well. Let's bake for 25-30 minutes in the oven that we preheated to 180 ° C. Since the cooking time of each oven is different, let's check whether our pastries are cooked or not. Our pastries, which are cooked and their first temperature comes out, are ready to be served.
Enjoy your meal.