News
How To Make The Easiest Meat Bread At Home? Here is Konya's Most Delicious Famous Meat Bread Recipe
Our original meat bread recipe is with you! You should try the meat bread, which the eaters cannot stop themselves. So how is meat loaf made? What are the materials? Details are here.
We are coming up with a recipe that will color the tables with its thin dough and satisfy both the stomach and the eyes thanks to its meat. Meat bread, which is delicious with its smell and aroma, has been on the table since the 20th century. Meat bread, which was prepared only in kebab shops, has become widespread over time. This flavor of Konya cuisine is prepared with beef and mutton. We share with you the famous Konya Meat Bread recipe from its master, especially for those who want to try it at home. Here are the details.
KONYA MEAT BREAD RECIPE INGREDIENTS
For the dough:
4 and a half glasses of warm water
1 teaspoon of warm milk
1 packet of fresh yeast
1.5 teaspoons of sugar
2 full teaspoons of salt
1 cup of missing flour from 2 kilos
3 tablespoons of oil for kneading
For inside:
1 kilo of ground beef
5 tablespoons of oil
2 large onions
6 green peppers
4 large capia peppers
4 medium tomatoes
2-3 teaspoons of salt
1 teaspoon of black pepper
2 teaspoons of red chili powder
cayenne pepper
PREPARATION OF MEAT BREAD RECIPE
Add the warm milk, water, sugar, and yeast to the bowl and stir until dissolved.
Then we add the flour and get a dough that is softer than the earlobe, a little sticky to the hand, and knead the dough very well for 5-6 minutes.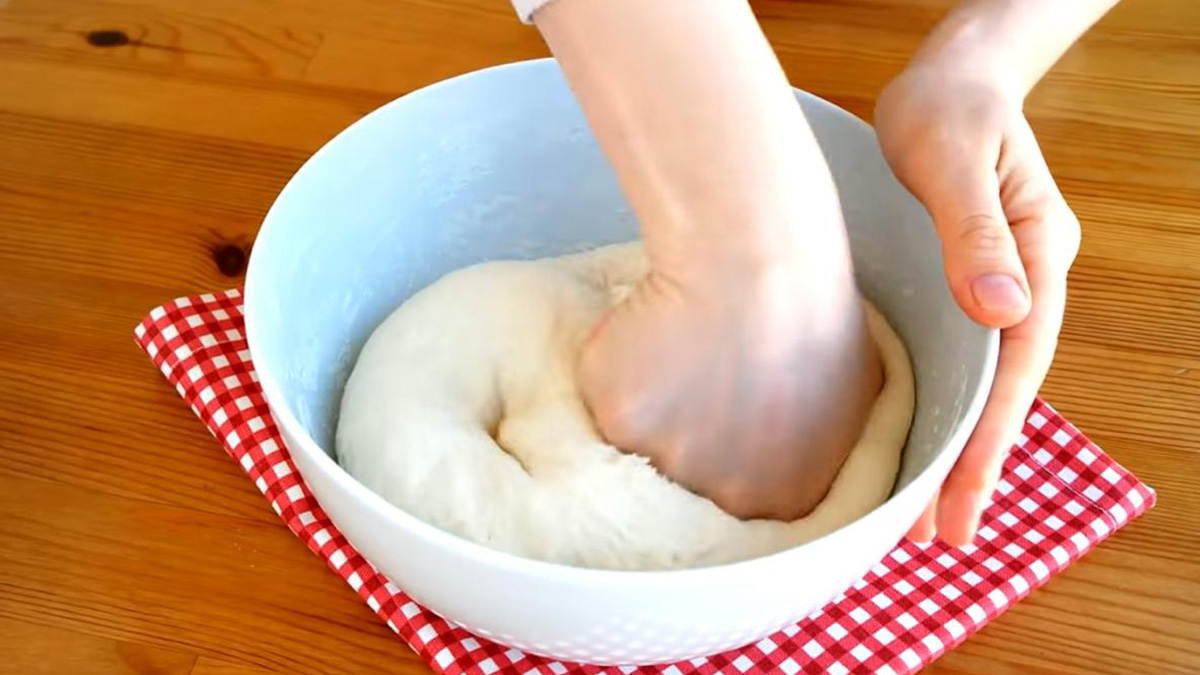 Finally, add 3 tablespoons of oil to the kneaded dough, knead lightly for 3-5 minutes and leave to ferment for 1 hour and 15 minutes.
Meanwhile, let's prepare the mince. Finely chop the onions and peppers in the food processor. Add to the meat, add all the spices and knead well.
Then add the chopped tomato, mix again, check the salt and bitterness.
Let's make 22 tangerine-sized meringues from the dough and put them on the floured counter and cover them with a thick cloth.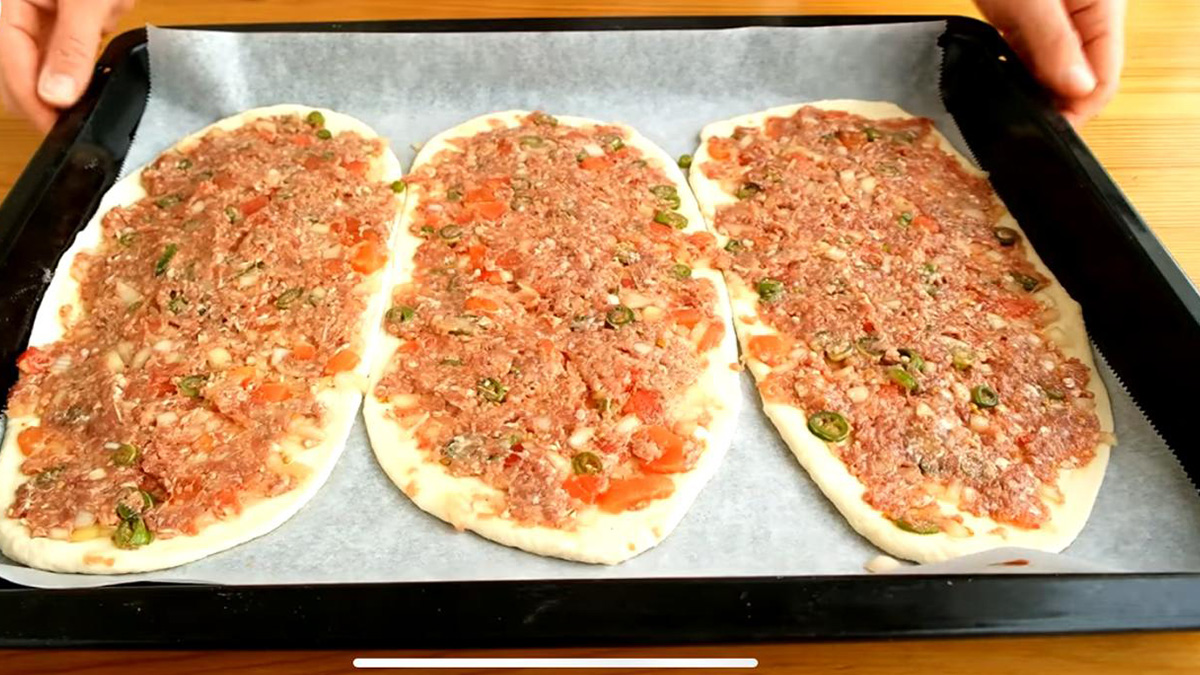 We spread the dough in a thin and long oval shape on the counter and sprinkle flour on the bottom.
We spread all the dough, including the edges, with our hands and carefully take the dough from the counter, stretch it a little and put 2 pieces side by side on the paper-lined tray.
We cover the parts of the minced meat facing each other and keep them in a closed place side by side until they are all cooked.
Enjoy your meal.