News
Berna Gözbaşı's response to Mecnun Otyakmaz 'Passolig'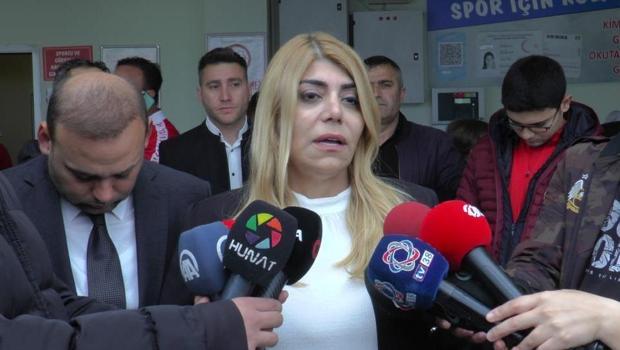 class="medianet-inline-adv">
Gözbaşı attended the events held at Atatürk Indoor Sports Hall on the occasion of the 19 May Commemoration of Atatürk, Youth and Sports Day. Afterwards, Kayserispor Club President Berna Gözbaşı made a statement to the members of the press, and Sivasspor President Mecnun Otyakmaz said, "Kayserispor opened tickets only to Kayseri fans. We are open to all fans. It can be bought," he said.
Berna Gözbaşı said, "Everyone in our city wants to come to our cup final match. We are doing all our work on it. Organizations are run by both us and our supporters' association. We want to bring the highest number of fans to Istanbul. I am also waiting for the people of Kayseri in Istanbul to experience that excitement for the cup match that day. I think Majnun President has been misinformed. He made a statement saying, 'Kayserispor only opened Kayserispor and Trabzonspor Passolig cards'. There is absolutely no such thing. Our cup match is open to Passolig holders of all teams. We are waiting for the fans of all teams who want to follow our excitement for the cup match to the cup match without any Passolig card distinction. No such thing. I don't understand why the Majnun President would say such a thing. I will call him and ask about it. He was given absolutely wrong information," he said.
The Ziraat Turkish Cup final between Kayserispor and Sivasspor will be played on Thursday, May 26 at 20:45 at Atatürk Olympic Stadium in Istanbul.
class="medianet-inline-adv">