News
The Most Practical Roasted Pepper Yogurt Potato Salad Recipe! Here is the Potato Salad with Roasted Pepper and Yogurt You Can't Get Enough of!
Potato salad recipe with roasted peppers and yogurt is a very good alternative for those who want to prepare a light and abundant salad. So, how to make Yogurt Roasted Pepper Potato Salad? Here is the recipe for the Roasted Pepper Potato Salad with Yoghurt, its preparation, the necessary ingredients and tips.
The recipe for Potato Salad with Roasted Pepper and Yogurt is very curious by many. This recipe, which is appreciated by those who want to try different salad recipes, is one of the perfect options to decorate your tables. If you want to try a delicious, light and different salad, this recipe is for you. So, how to make potato salad with roasted pepper and yogurt? What are the tricks? Details are here.
INGREDIENTS OF POTATO SALAD WITH ROAST PEPPER YOGURT
3-4 potatoes
4 pickled gherkins
3 roasted peppers
1 carrot
3 spring onions
1 pinch of fresh mint
2 cups of yogurt
5 tablespoons of mayonnaise
2-3 cloves of crushed garlic
Salt
1 cup of boiled corn
PREPARATION OF POTATO SALAD WITH ROAST PEPPER AND YOGURT
First, cut the potatoes in half and boil them in plenty of water. Potatoes are easier to cook if cut in half.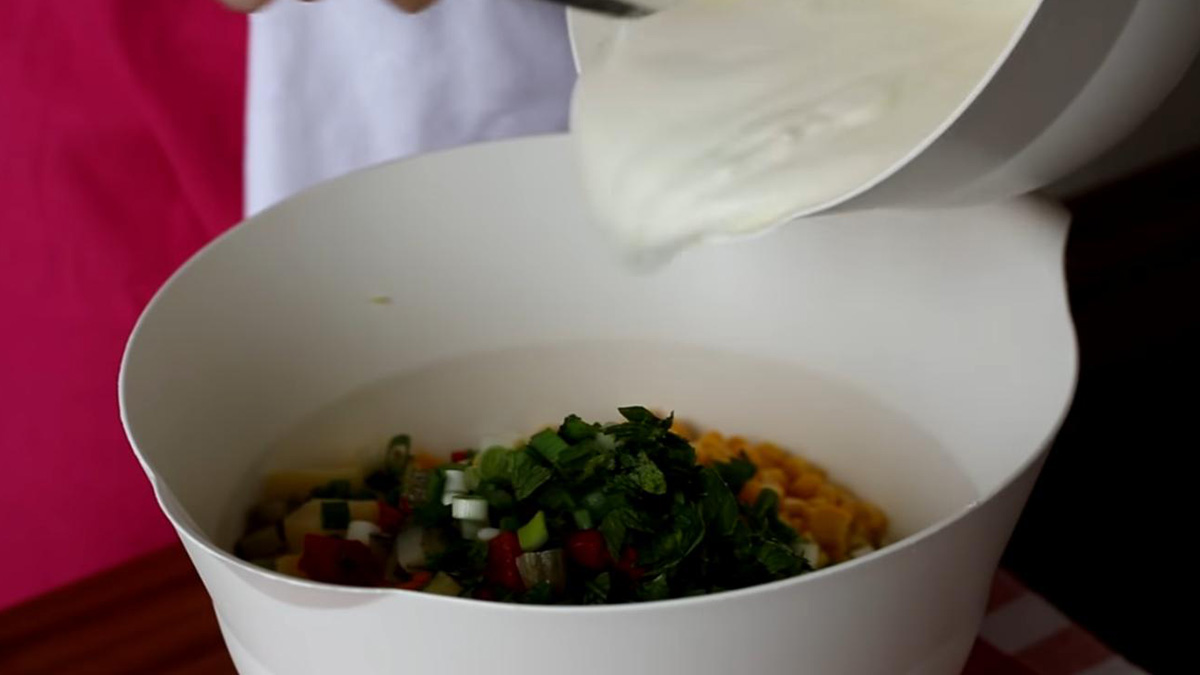 After checking whether it is cooked with a fork, remove it from the stove, drain the water and leave it to cool.
Cut the gherkins into small pieces.
Finely chop the roasted red peppers. Peel and grate the carrot, chop the spring onion and mint.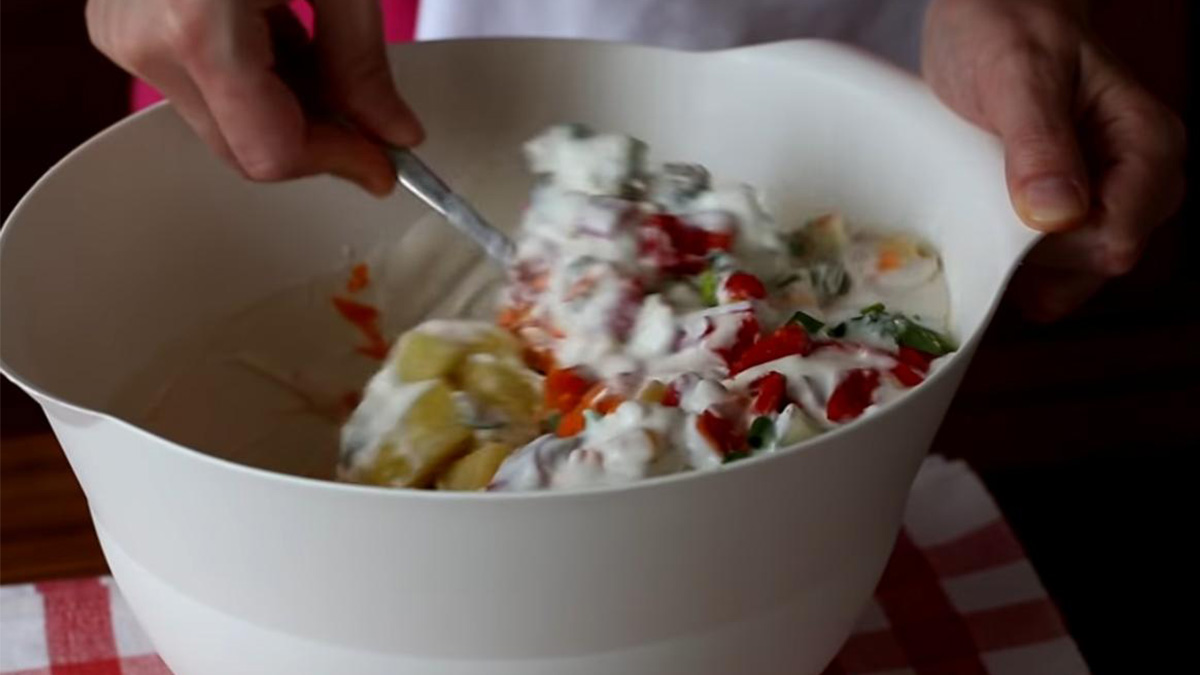 Peel the cooled potatoes and cut them into cubes.
Combine yogurt, mayonnaise, crushed garlic, and salt in a large bowl.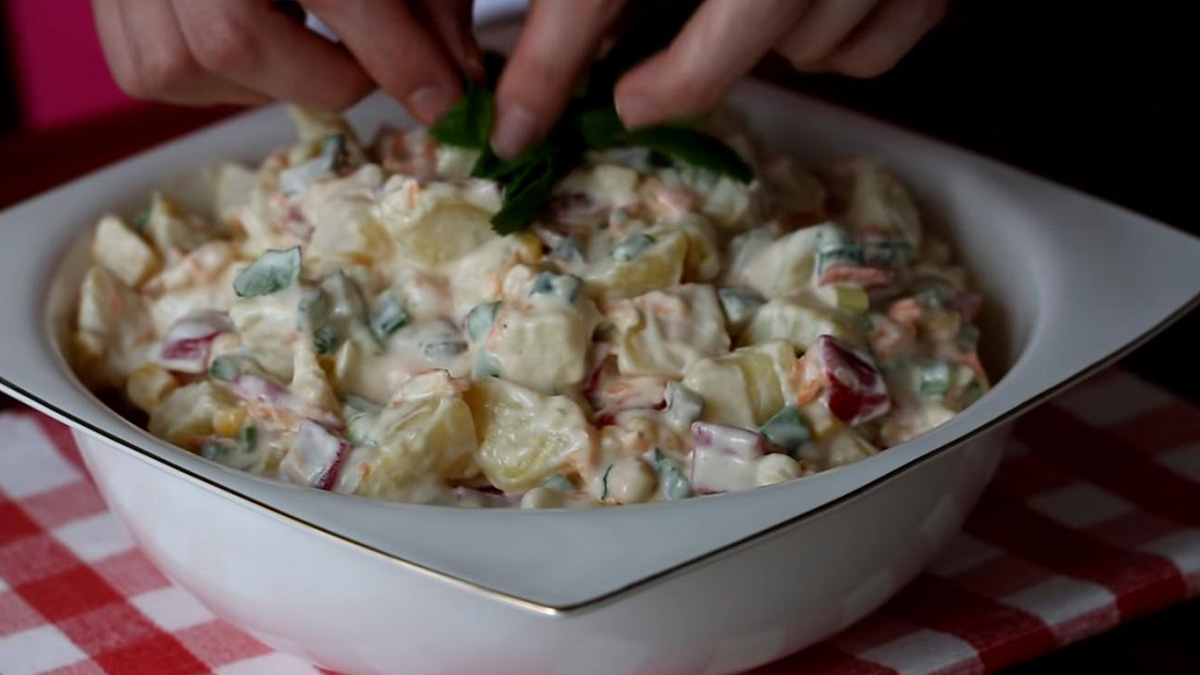 Add carrots, red peppers, pickled cucumbers, corn, chopped greens and potatoes, mix and serve.
Enjoy your meal.
POTATO SALAD WITH ROASTED PEPPER YOGURT TIPS
You can roast the roasted peppers in the oven or store them in the freezer by roasting them beforehand, or you can use canned roasted peppers that you can easily find in the markets.
If you wish, you can enrich and flavor this salad by adding eggplants roasted with potatoes.