News
'I will be a supporter of every effort' – Breaking News
President Recep Tayyip Erdoğan's wife, Emine Erdoğan, congratulated the Maturation Institutes for their contributions to traditional Turkish arts. In her Twitter post, First Lady Erdoğan included the video of her visit to Bursa Maturation Institute on 13 May.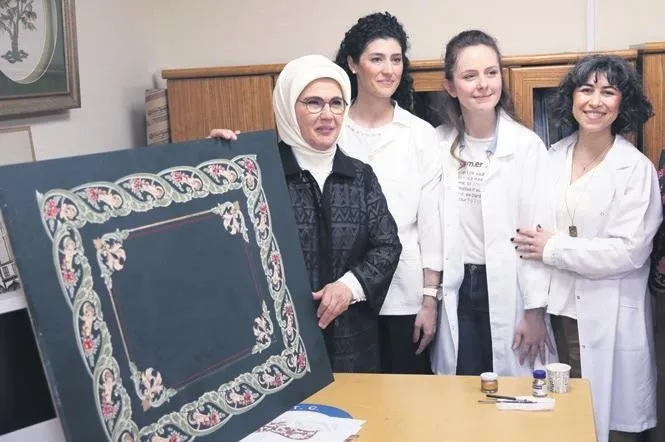 First Lady Erdoğan, who visited the workshops in all branches of the institute and received information from the teachers and master trainers, also accompanied the production of plane leaf and green tomb-patterned panels in the ceramic workshop. Emine Erdoğan used the following expressions in her post with the hashtag "Miracle of the Turkish Needle":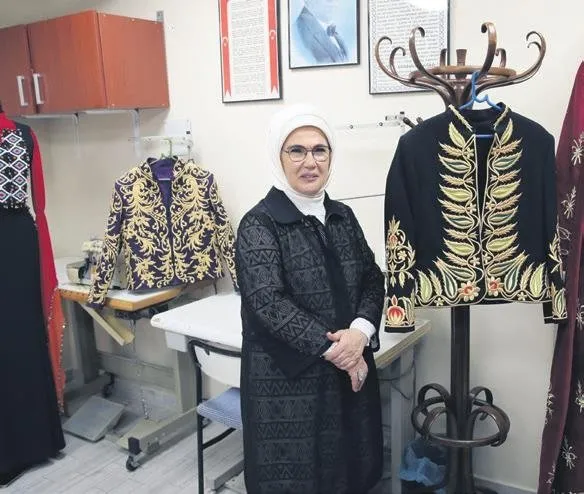 "Our Maturation Institutes have played a leading role in the transfer of our cultural heritage to the future, since 1945. I hope that the momentum gained by the Bohça Project and the Maturation Academy on the way to becoming a world brand of Traditional Turkish Arts will continue with new studies. Preserving the rich textures that are on the verge of disappearing and opening them to the world. I will continue to be a supporter of every effort made for our country. I heartily congratulate the dexterous hands that weave the ancient history of Bursa, thread by thread, at Bursa Maturation Workshops." Under the auspices of Emine Erdoğan, the Ministry of National Education General Directorate of Lifelong Learning, the renewal of the Maturation Institutes, the opening of products to the world under the brand name "Bohça", and the "Turkish Weaving Atlas" projects continue.