News
Shirin Abu Akile was killed by Israeli soldiers! International lawyers explained: Intimidation of journalists from Israel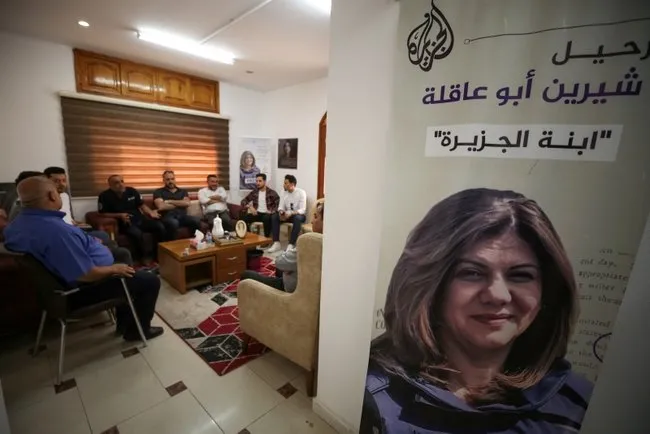 "ISRAEL HAS KILLED 55 JOURNALISTS SINCE 2000"
Head of Geneva-based Euro-Mediterranean Human Rights Organization (Euro-Med), Rami Abdu, emphasized that Israel killed Abu Akile within the scope of systematically targeting the print and visual media.
Defending that journalist Abu Akile was not shot randomly, Abdu said, "On the contrary, the press, especially Al Jazeera television, is the target. As a matter of fact, Al Jazeera's extraordinary method of reporting the events disturbs Israel." made its assessment.
Emphasizing that Israel targets the Palestinian media in general, Abdu said, "Israel has killed 55 journalists since 2000." said.
Expressing that "Israel was the murderer" according to the images reflected in the media about the moments when Şirin Ebu Akile was killed, Abdu said that Israel prepared a weak story, far from reality, for the public.
Abdu pointed out that the story that Israel announced very quickly and with edited images was prepared to mislead the public.
Noting that Israel intimidated the media by killing Shirin Abu Akile and tried to cover up its violations in the Jenin Refugee Camp, Abdu noted that Israel could not foresee that the murder of Abu Akile would make such an impact both in Palestine and in the international arena.
Pointing out that Israel, which claims to be governed by democracy, has revealed itself by continuing its crimes, Abdu said that despite the numerous international condemnations regarding the murder of Abu Akile, they "do not expect the possibility of holding Israel to account".