News
Countdown to the 4th World Nomad Games! Important statements from Minister Kasapoğlu and World Ethnosport Confederation President Bilal Erdoğan…
class="medianet-inline-adv">
Minister Kasapoğlu, World Ethnosport Confederation President Necmettin Bilal Erdoğan, Turkic States Organization General Secretary Baghdad Amreyev, 4 Hakan Kazancı, Chairman of the Organization Committee of the Third World Nomad Games, and Bursa Deputy Ahmet Kılıç. The area where the '4th World Nomad Games' will be played was introduced at the press conference. It was stated that there are activity areas, camp squares, library, cultural center, stables, first aid tents, wrestling fields, stadium, handicraft workshops, helicopter areas, horse fields in the playground where athletes can shoot arrows.
COMMITTEE CHAIRMAN GAIN: OVER 100 COUNTRIES WILL PARTICIPATE
Kazancı gave information about the 4th World Nomad Games and said that more than 3 thousand athletes from over 100 countries will participate in the games. Expressing that the games to be held in Kazancı Iznik are the biggest organization in history, he said, "The playground was established on a net area of ​​473 thousand square meters. Construction residues, mud and swamp parts have been cleaned throughout your site, and the ground has been made suitable by filling and arranging an area of ​​approximately 400 thousand square meters. In these filling and leveling works, the waste rubble was not transferred to another place and was used in the lowest layer of the area. Stones and boulders were laid on it. 50 thousand tons of filling material has been used and already 2,500 trucks of floor material will be laid by the end of May. After the filling material process, 4,000 trucks will be laid and made suitable for germination. In order not to disturb the surrounding villages during the transportation of these materials from the places where they were supplied to the site, an alternative road work of 1800 meters was carried out and we created a road." He stated that the bungalow houses that will be built in the Kazancı area and the tribune with a capacity of 5 thousand spectators will not be removed for use in events.
class="medianet-inline-adv">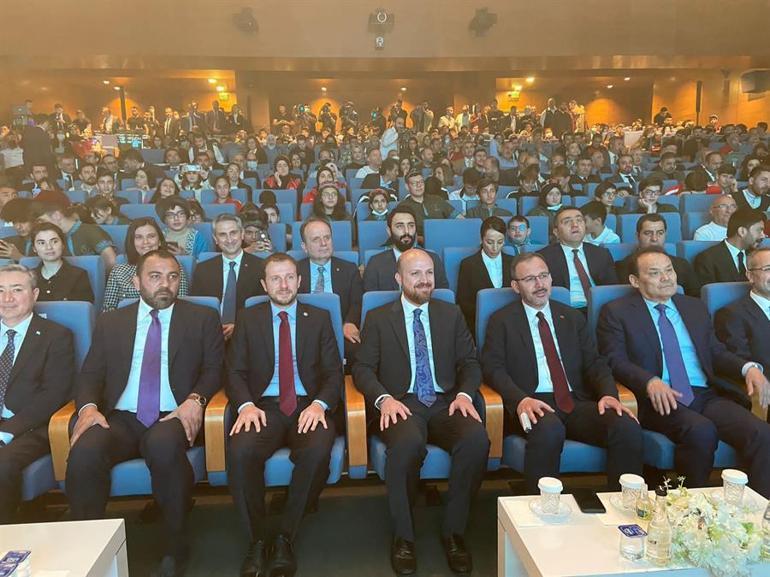 BİLAL ERDOĞAN: IT WILL BE A START TO INTRODUCE İZNİK
Speaking at the press conference, President of the World Ethnosports Confederation Erdoğan thanked the states of the Turkic world for keeping traditional sports alive in the most vibrant way, and said, "Every year, the World Nomad Games continued to be held with more athletes and participation from more countries. We can hold the World Nomad Games in 2022, which should be held in 2020 due to the epidemic. The fact that the games are held in Iznik has a very serious meaning. The first three organizations were held by the "Isik Lake", which they call the pearl of Kyrgyzstan. As we get to know and see Lake Iznik, we will understand that it is the pearl of our country. Although Iznik has such a deep historical past, I think we have neglected it. The Games will be a start for better recognition of Iznik," he said.
Stating that they also received some criticisms while working on the World Nomad Games, Erdoğan said, "We encountered some objections in some environments, such as 'The world has settled down and you are still trying to popularize the nomadic culture'. However, just as in professionalized sports, the amateur spirit sees tactics. You become a role model. There are also such virtues of nomadism. We think that there are still things that we need to protect in nomadism for human beings who have settled down. We want to draw attention to these. With traditional sports; We want to display a stance that is nature-friendly and compassionate to people."
class="medianet-inline-adv">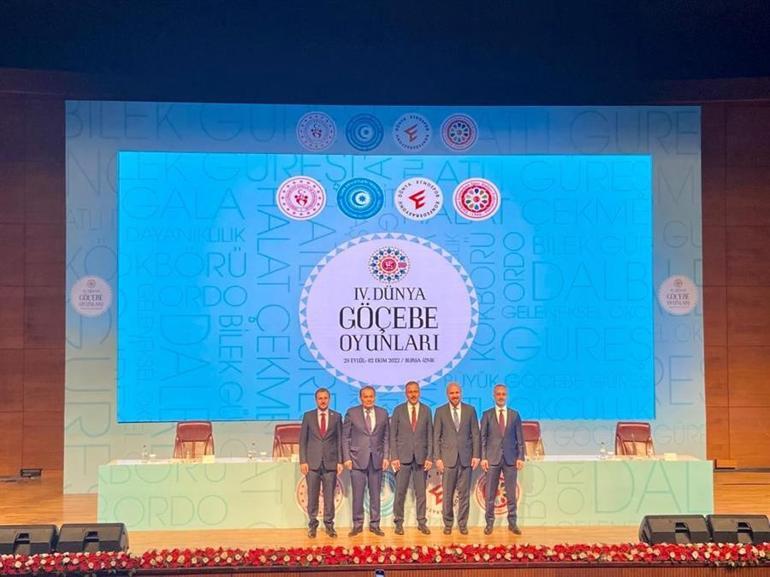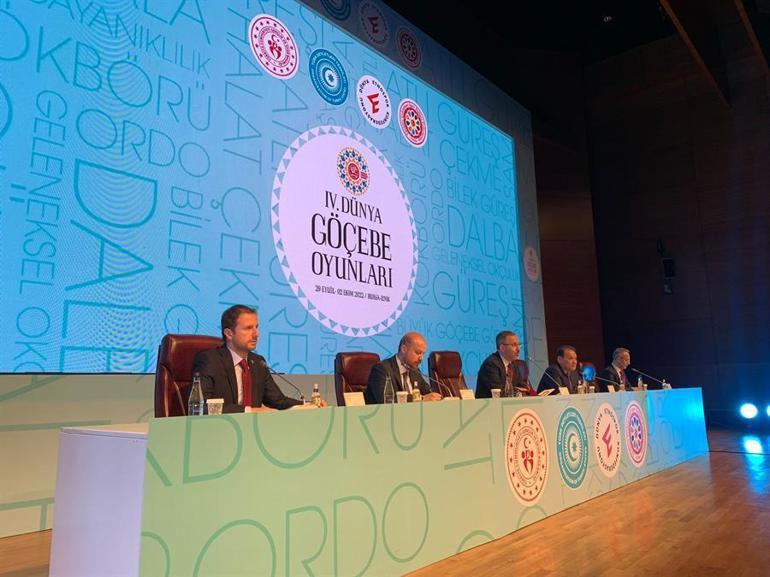 MINISTER KASAPOĞLU: WORLD NOMAD GAMES ARE ENROLLMENT GRANTED TO US
Minister Kasapoğlu stated that traditional sports are a common heritage for the Turkish world and said, "The World Nomad Games are one of the most important relics that have been given to us in this context. We see our nomadic games not as an ordinary activity, a sporting activity, but also as a sacred trust from our ancestors. And we consider protecting this trust as one of our most important areas of responsibility. It is indispensable for us to keep our essence, tradition and values ​​alive and to carry them to the future with our youth."
Kasapoğlu stated that he was also happy that the games were held in Bursa and continued as follows:
"The games have a special importance in terms of Turkish sports culture. One of our biggest goals is to bring the World Nomad Games to higher levels in the world sports arena, with the steps we will take on the way to institutionalization together with these stakeholders. It is among our goals to make this brand a universal appearance that will constitute a cultural unity all over the world. We are also very happy that the historical memories of not only Turks but also all nomadic peoples have been revived and that an important turning point has been entered in this sense."
After the press conference, a photo shoot was done.