News
Put All Cheescake Recipes You Know Aside! Here is the Baklava Flavor Crispy Cheescake Recipe!
Baklava cheesecake recipe, which is quite delicious and alternative for those looking for a different recipe, has a delicious taste and is very easy to prepare at home. How to make Baklava Cheesecake? The preparation, ingredients and tips of the baklava cheesecake recipe that does not tire you and makes you eat while eating are with you.
Baklava Cheesecake Recipe, which looks and tastes different, is a wonderful flavor that will surprise you. Baklava Cheesecake, which is no different from baklava but lighter when you eat it, will be your favorite dessert from now on. If you are tired of the classics, you will love that it is lighter and creamier both in terms of appearance and in a familiar taste. So how to make Baklava cheesecake? The preparation and necessary ingredients of the baklava cheesecake recipe, which will give you a different taste in every bite, are in our news…
BAKLAVA CHEESECAKE INGREDIENTS
16 pieces of phyllo dough (you can increase it if you want)
60 g butter
1/2 (half) cup of ground pistachios
1/2 (half) teaspoon of granulated sugar
For the cheesecake:
2 packages of cream cheese (labne)
1 pack of mascarpone cheese (you can use it in raw cream if you want)
1/4 (quarter) glass of milk
1/2 (half) glass of granulated sugar (if you like the taste ratio intense, use 3/4 (one half + one quarter) glass of water)
3 tablespoons of flour
3 eggs
Vanilla
1/2 (half) cup of pistachios (ground)
PREPARATION OF BAKLAVA CHEESECAKE
First we grease the rim of a 22 cm wide springform tin.
Grease the baklava phyllo with a generous amount of melted butter with the help of a brush, sprinkle with granulated sugar and place in the greased cake mold so that it overflows the edges.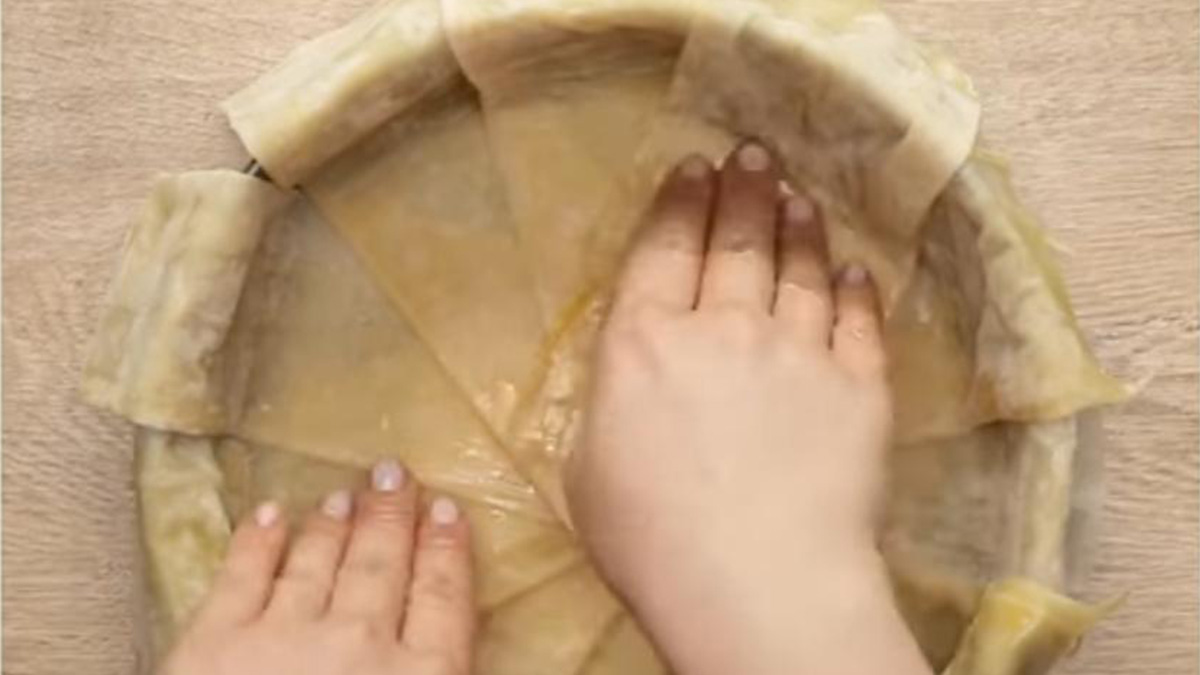 We create 16 layers by sprinkling peanuts on it and repeating the same process. We cook it for 5-6 minutes at preheated 200 degrees until it is golden brown and wait for it to cool.
While the prepared baklava base is cooling, take the cheese and granulated sugar in a bowl and whisk well. Then add the milk, egg and vanilla and whisk again.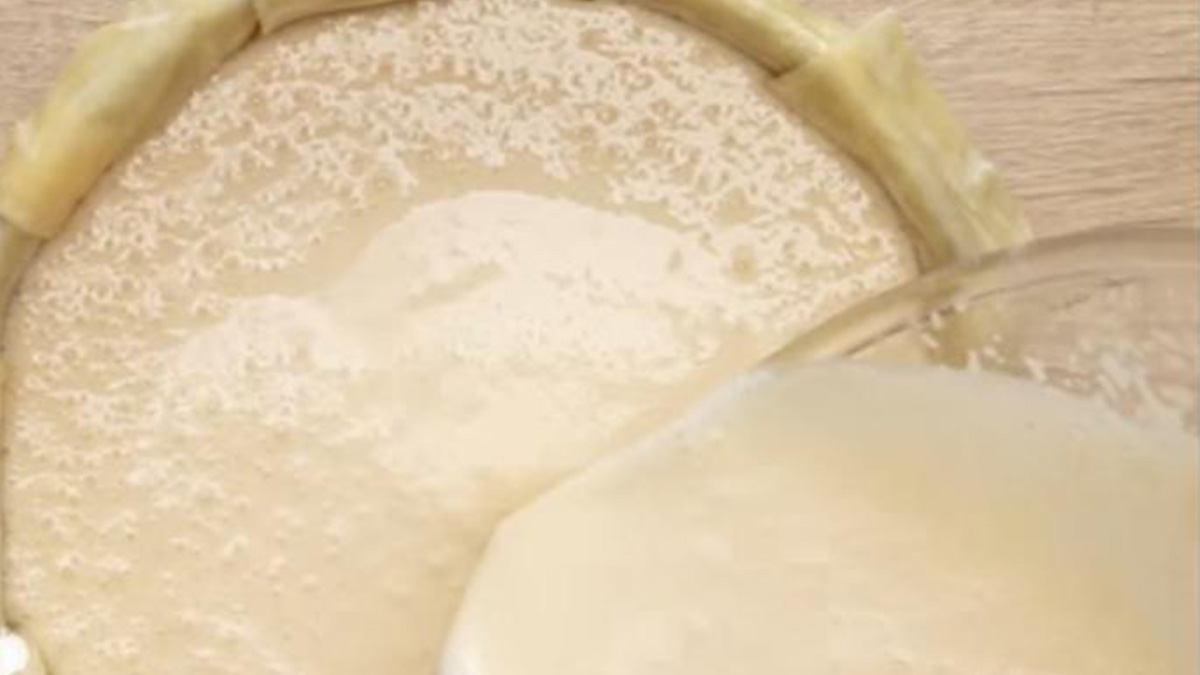 Finally, add the flour and pistachios, mix and pour over the baklava base.
knock the mold on the counter several times and deflate the cheesecake. With a little water, we place our cheesecake mold on the grill in a heat-resistant bowl. And we bake it in a preheated 160 degree oven for 50-60 minutes. After turning off the oven, we open the lid and let our cheesecake cool slowly for half an hour.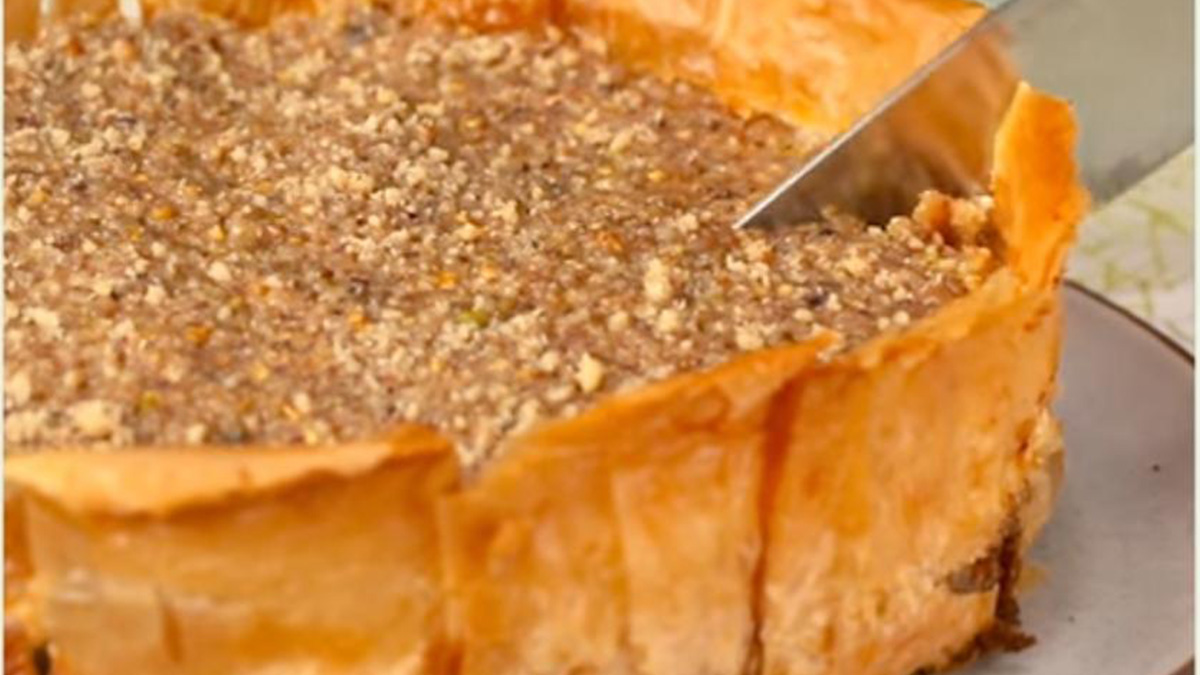 After taking it out of the oven, we let it rest in the refrigerator for at least 5-6 hours at room temperature, decorate it as we like and serve. Enjoy your meal!