News
Horror on the passenger plane: The fire caught fire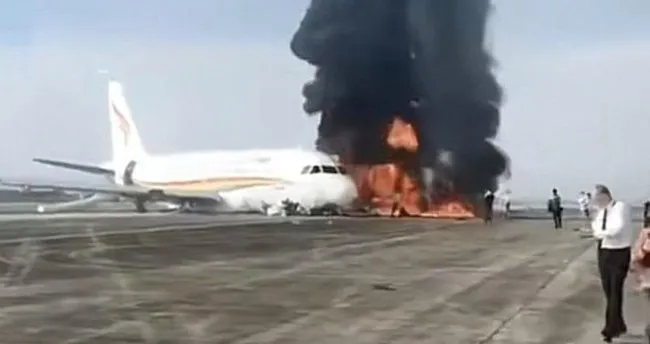 A passenger plane caught fire during takeoff in Chongqing, western China. According to the news of the state television CCTV, a fire broke out on the Tibetan Airlines flight "9833" on the Chongqing-Nyingchi flight while it was taking off from Jiangbey International Airport.
The plane carrying 122 people in China caught fire on the runway! Panic moments on camera | Video
40 PASSENGER INJURED
While 113 passengers and 9 crew members were evacuated from the plane that left the runway, more than 40 passengers with minor injuries were transferred to hospitals.
Passenger and cargo services at the airport returned to normal after the firefighters extinguished the fire.