News
Super League champion Trabzonspor's trophy sent to TFF
Fatih POYRAZ / ANKARA, (DHA)
The championship trophy to be lifted by Trabzonspor, the champion of the 2021-2022 Spor Toto Super League Ahmet Çalık Season, was delivered to the Turkish Football Federation (TFF) officials at a ceremony held at the Spor Toto Organization Presidency.
class="medianet-inline-adv">
Head of Organization Bünyamin Bozgeyik, presidential staff and Trabzonspor fans attended the ceremony held at Spor Toto Organization Presidency.
In his speech here, Bozgeyik emphasized that Spor Toto Organization Presidency is the main sponsor of Turkish sports.
Stating that Spor Toto Organization Presidency has been the name sponsor of the Super League since the 2010-2011 season, Bozgeyik congratulated Trabzonspor and its community, which announced their championship 3 weeks before the end of the league.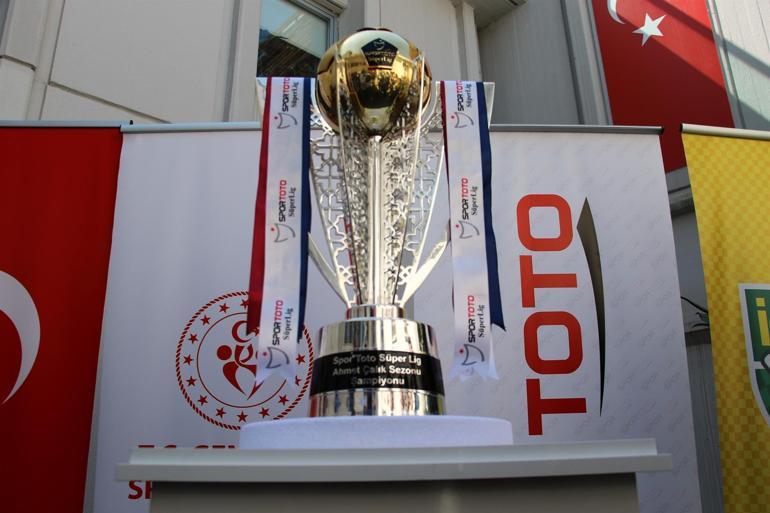 Bozgeyik said, "According to the program, we will present the trophy to Trabzonspor at Akyazı Stadium on Saturday. In 12 years, the Spor Toto Organization hosted the fans of almost every team here. This week, the fans of Trabzonspor in Ankara had the chance to see the trophy. Trabzonspor and We congratulate our other teams who will represent Turkey in the European Cups and wish them success."
Later, the trophy was received by TFF officials and taken to Istanbul to be given to Trabzonspor on Saturday.
It has been learned that the length of the Super League championship trophy is 74 centimeters, and the total weight is 10 kilograms and 300 grams. It is stated that 9,300 grams of the mug are made of 925 sterling silver, and 1000 grams are gold plated over 925 sterling silver.
class="medianet-inline-adv">