News
In the amateur match, they turned the field into a battlefield! 10 injured in the fight between the two teams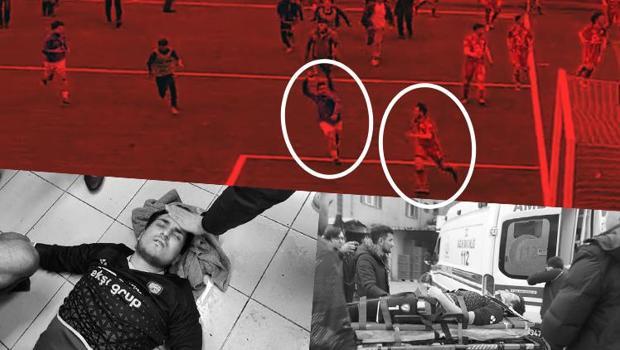 class="medianet-inline-adv">
Competing in Ereğli 1st Amateur Division B Group, Balispor hosted Kandilli Belediyespor, the leader of the group. The first half of the match ended 0-0.
Kandilli Belediyespor, whose 2 players received red cards in the second half, lost the match 2-0. With the final whistle of the match, the field suddenly became confused.
A fight broke out between the footballers of Kandilli Belediyespor and the players of Balispor. When it was difficult to separate the players who attacked each other with kicks and punches, police reinforcements were requested. Police teams entering the field tried to separate the quarreling athletes and managers by spraying pepper gas. After a long quarrel, the fight ended with the removal of the players from the field.
About 10 players from Balispor were injured in the fight. While 8 football players received outpatient treatment by the medical team who came to the scene, the football players Mete Yağız and Furkan Turan were treated at the hospital. An investigation into the incident has been initiated.