News
Giresunspor parted ways with Balde! Answer from the football player: It's your fault!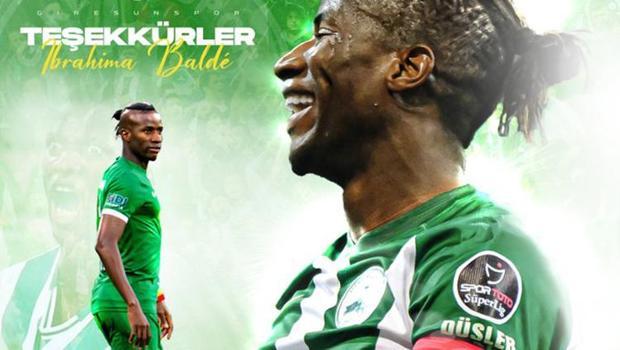 class="medianet-inline-adv">
There was an unexpected separation in GZT Giresunspor, one of the Spor Toto Super League teams. The Black Sea team officially announced that the contract of experienced striker Ibrahima Balde was mutually terminated and that the ways were parted with the player.
Giresunspor, on the official social media account, said: "Thanks to Balde, the Black Sea team said, "We have parted ways with our professional football player Ibrahima Baldé by mutual agreement. We thank Ibrahima Baldé for her services to our club and wish her success in her future football career."
ANSWER FROM BALDE: THIS IS YOUR SHAME!
After the club's statement, Balde said, "Can someone explain this to me? Is this how you thank me? President Hakan Karaahmet, Giresunspor fans and the city of Giresun. I don't understand what is going on. How can a club share such a thing without permission and knowing that the player has no knowledge about the subject? ? It's your fault. After all my hard work and all my professionalism, how have you any right to do that?" He expressed surprise with his message.
class="medianet-inline-adv">
Balde's performance
Ibrahima Balde, who transferred to Giresunspor from Spain's Real Oviedo team for free on September 8, 2020, played 34 matches in the Green-White team this season. The 33-year-old Senegalese scored 3 goals and 1 assist.
We have parted ways with our professional football player Ibrahima Baldé by mutual agreement. We thank Ibrahima Baldé for her services to our club and wish her success in her future football career.

🔗 https://t.co/jPQ5VdSpnZ pic.twitter.com/tfNCPHzfjj

— GZT Giresunspor (@Giresunspor) May 10, 2022