News
Anadolu Efes step by step to Final Four (Anadolu Efes-Olimpia Milano match result)
In the third match of the Turkish Airlines EuroLeague Play-Off, Anadolu Efes defeated the Italian representative Olimpia Milano 77-65 and took a 2-1 lead in the series. The 4th game of the series, in which the team with 3 wins will advance to the Final Four, will be played on Thursday, April 28 at 20.30 at Sinan Erdem Sports Hall.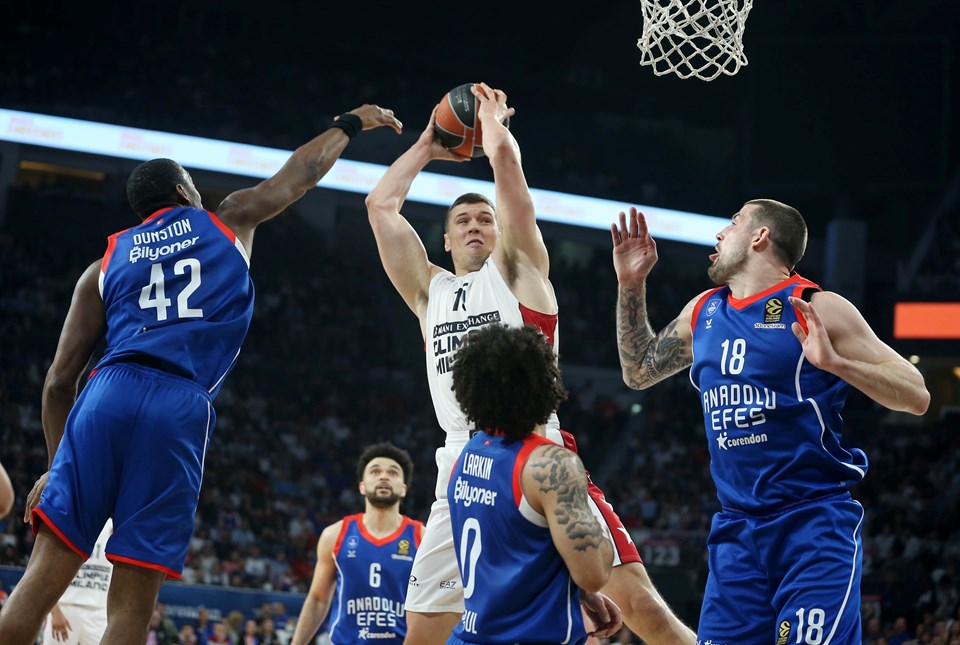 The head coach of the host team, Ergin Ataman, came out with the following top 5 in the match played at Sinan Erdem Sports Hall: Larkin, Micic, Bryant, Moerman, Pleiss. Ettore Messina, the head coach of the away team, took part in the park with the top 5 of Rodriguez, Shields, Hall, Bentil, Hines. Starting the game with the effective offensive play of Micic and Pleiss, Anadolu Efes entered the TV timeout with a 15-11 advantage. Increasing the difference in the remaining part of the period, the home team finished the period ahead by 8 points: 25-17.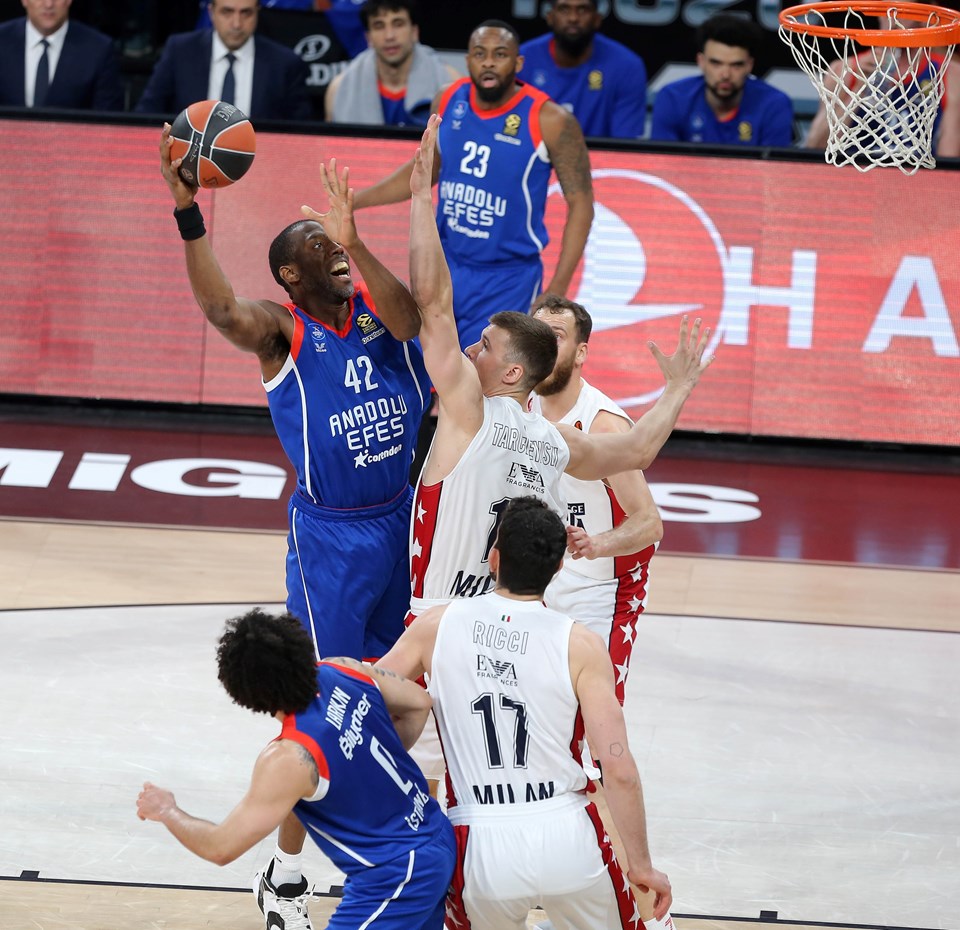 Olimpia Milano re-entered the game in the second quarter with Grant's two baskets from behind the three-pointer line, and narrowed the lead to 3 as the television break was entered: 29-26. Even though Anadolu Efes, which increased its hardness in defense and played accurately in attack, increased the gap up to 12, Olimpia Milano was included in the game once again with the successive baskets in the attack. Anadolu Efes went to the locker room with a 42-35 lead.
Taking the lead in the third quarter, the away team reduced the lead to 1 point (57-56) with 30 seconds left in the quarter, and Anadolu Efes was ahead 59-56 into the final period with Bryant's two-pointer.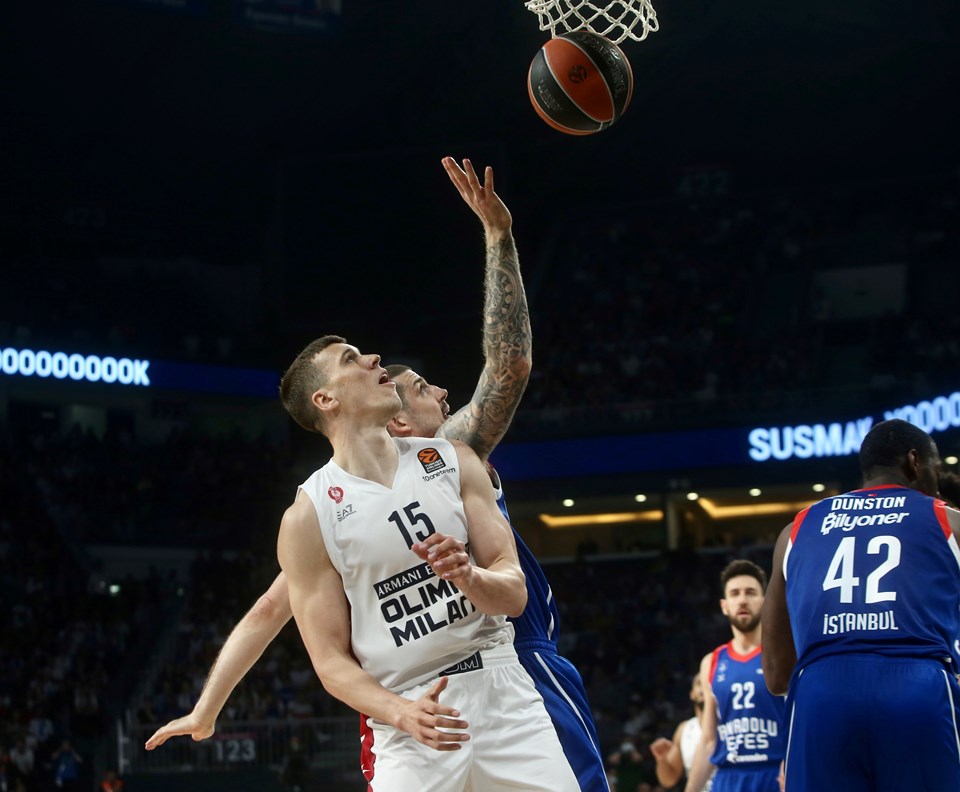 Olimpia Milano, which started the last period of the match with its effective play in the third period, took the lead in the 33rd minute: 59-60. With Larkin and Micic's involvement in the attack in the last part of the match, the home team opened the gap again and increased the gap to 9 with 1 minute before the end of the match: 74-65. Anadolu Efes won the match 77-65 and took a 2-1 lead in the series.