News
New decision for Rize-Artvin Airport! Published in the Official Gazette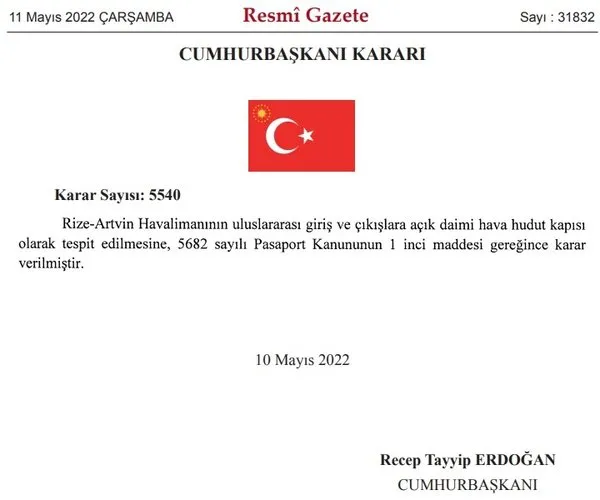 Erdogan and Aliyev's planes will make the first landing at the airport in Pazar district, which is 34 kilometers from Rize, 54 kilometers from Hopa and 125 kilometers from Artvin.
The Çaykur Museum, where Turkish tea will be promoted, and a mini tea factory will also be located inside the airport. There is a total indoor area of ​​47 thousand 133 square meters at the airport. After the opening ceremony, flights to Rize-Artvin Airport will start.
The said decision, published in the Official Gazette, was taken in accordance with Article 1 of the Passport Law No. 5682.