World
For security reasons, the United States is moving its diplomats from Ukraine to Poland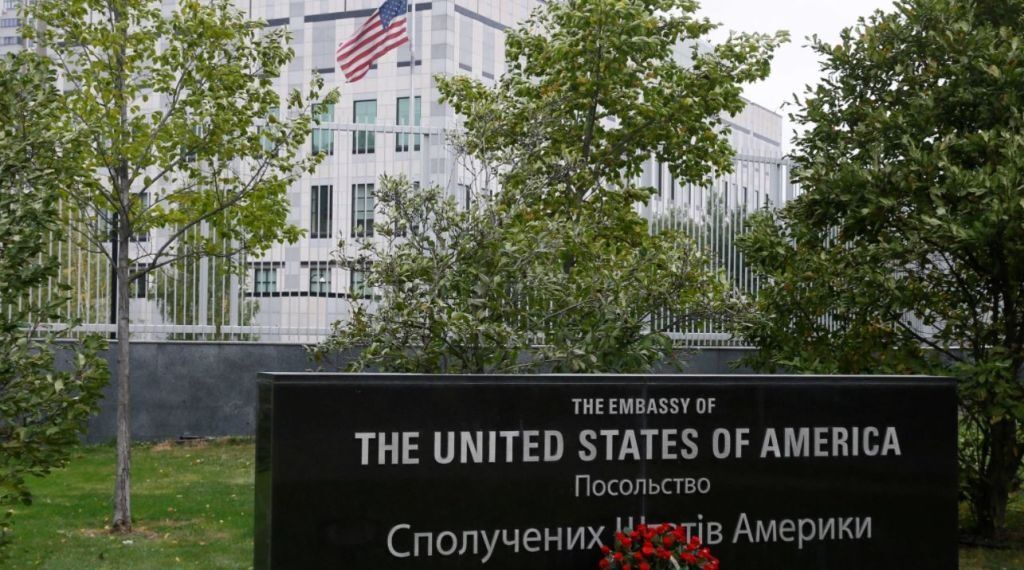 Ukraine (AFP) – 22/02/2022 08:44
Ukraine .. the United States imposes sanctions on the two separatist regions
This move comes a week after the US embassy was moved from Kiev to Lviv
The United States ordered diplomats to leave and suspended consular services
announced United State Move all its remaining diplomats in Ukraine To Poland for security reasons, hours after Russian President Vladimir Putin decided to recognize two separatist republics in eastern Ukraine and to give orders to his forces to enter them.
The Kremlin leader recognized the independence of the Donetsk and Luhansk regions in eastern Ukraine earlier, and then ordered the Russian Defense Ministry to assume "peacekeeping" tasks in them.
"Today, the Department of State is once again taking measures to protect the safety and security of American citizens, including our personnel. For security reasons, State Department personnel currently in Lviv will spend the night in Poland," US Secretary of State Anthony Blinken said in a statement.
"We strongly reiterate our recommendation to American citizens that they leave immediately. The security situation throughout the country remains unpredictable and may deteriorate without warning," he added.
This step comes about a week after the US embassy was moved from Kiev to Lviv, due to the rapid escalation of tension, with the Russian army massing its forces at the Ukrainian border.
Staffing at the US embassy in Kiev was reduced dramatically, after the US ordered most diplomats to leave and suspended consular services.
There was a small US consular presence in Lviv, which lies about 70 km from the Polish border.
Russia's recognition of the two breakaway republics, which have been controlled by Moscow-backed rebels since 2014, has drawn international condemnation and Western threats to impose a broader package of economic sanctions on Russia if it invades Ukraine.
In a new attempt to find justifications justifying the invasion of a sovereign country, Russian President Vladimir Putin recognized the separatists in eastern Ukraine, in a move that prompted wide international reactions, unanimously on Russia's violation of Ukraine's sovereignty and territorial integrity, and its violation of international agreements it had previously signed.
White House: Biden is preparing to respond to Putin's move
The United States announced the imposition of sanctions on the two pro-Moscow separatist regions in eastern Ukraine, after Russian President Vladimir Putin admitted their separation, and vowed to impose additional sanctions if necessary.
White House spokeswoman Jen Psaki said President Joe Biden will issue an executive order "prohibiting Americans from conducting any new investment, commercial, or financing operations in, from, or within the so-called Donetsk People's Republic and the Luhansk People's Republic of Ukraine."
.@Putus has signed an Executive Order imposing costs for President's action to recognize Putin so-called Donetsk and Luhansk People's Republics.

Read more: https://t.co/D7gZrOVzgK

— The White House (@WhiteHouse) February 21, 2022
British Prime Minister Boris Johnson condemned the move as a "flagrant violation of Ukraine's sovereignty and territorial integrity".
Johnson said during a press conference that Russian President Vladimir Putin's acknowledgment of the secession of pro-Russians is a "repudiation of the Minsk process and agreements" concluded in 2015 to bring peace to Ukraine.